Gift boxes
Discover the unrivalled elegance of Cristallerie de Montbronn.
This Christmas, give the gift of pure luxury with our 4 exclusive gift sets, for memories that will shine forever. Gifts to brighten up the festive season, with guaranteed delivery before Christmas.
Merry Christmas - Joyeux Noël - Feliz Navidad -
Frohe Weinhachten - ميلاد مجيد - Buon Natale -
Gift boxes
Guaranteed delivery before Christmas
Order before December 11 for a guaranteed delivery before Christmas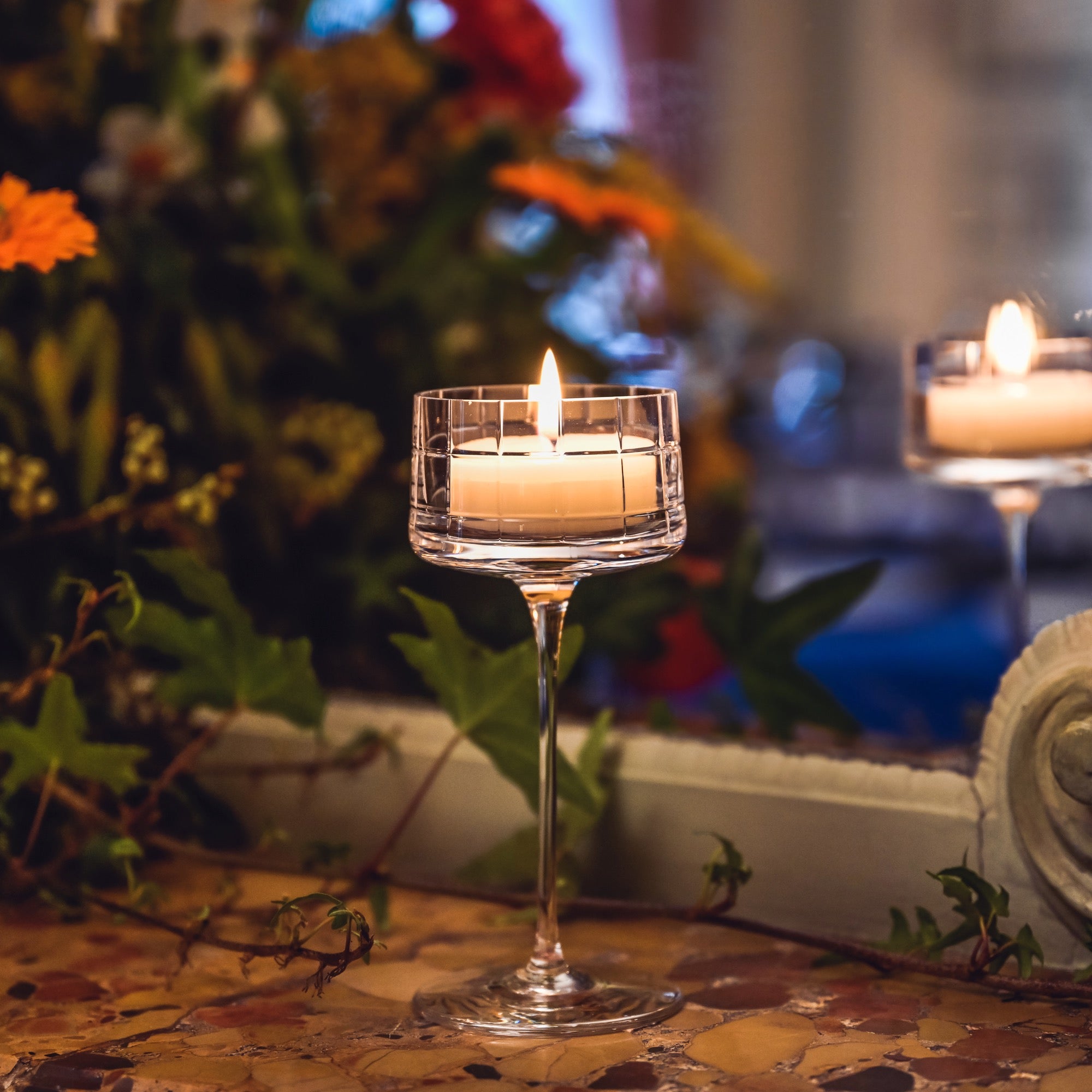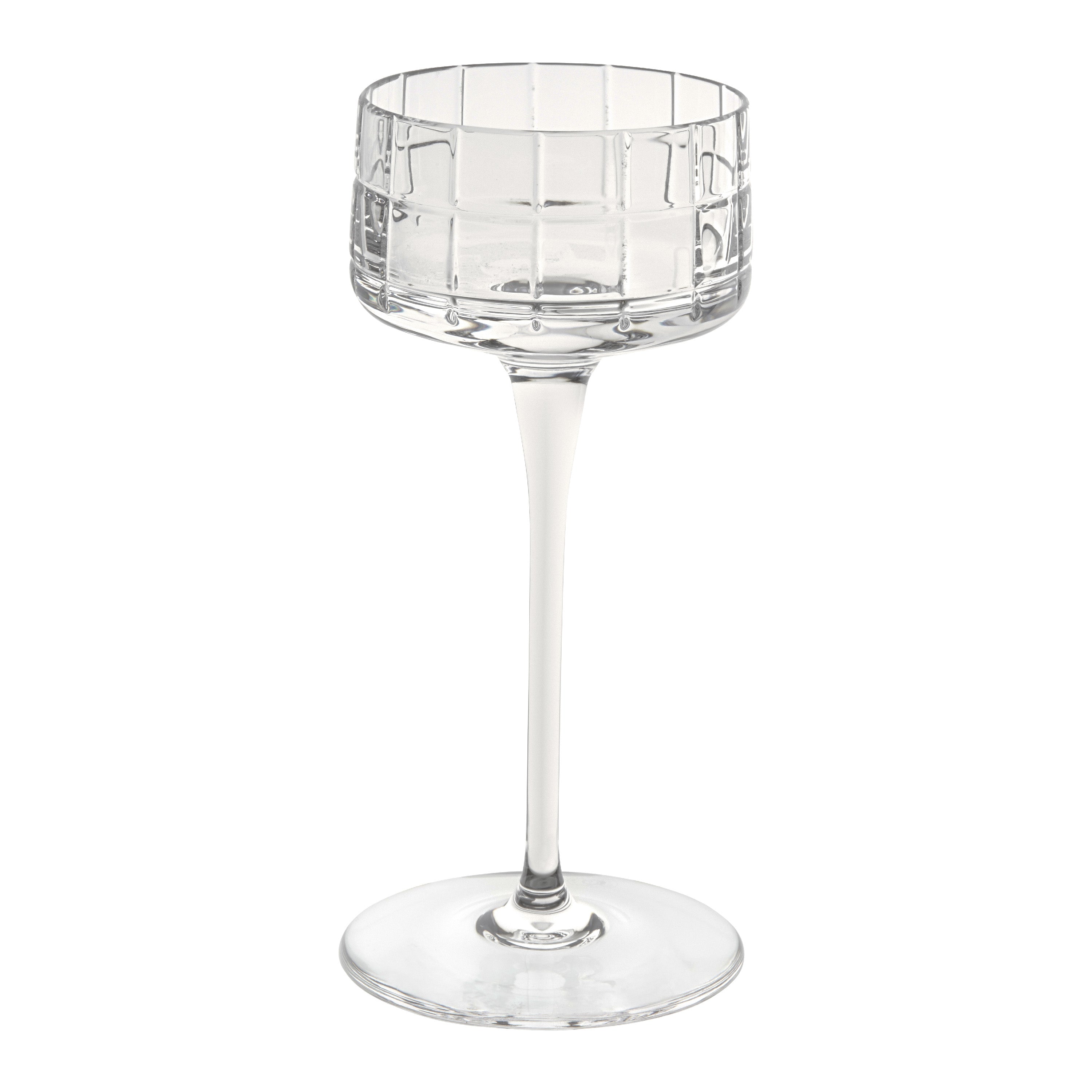 MILAN Candle holder
Luxurious glow
Enhance your tables with our sparkling crystal candle holders. The Milan candle holder has a geometric cut for an upscale, understated look. Ideal for letting your other pieces shine while adding visual coherence, the Milan candle holder is the gift of choice for introducing your guests to the world of crystal.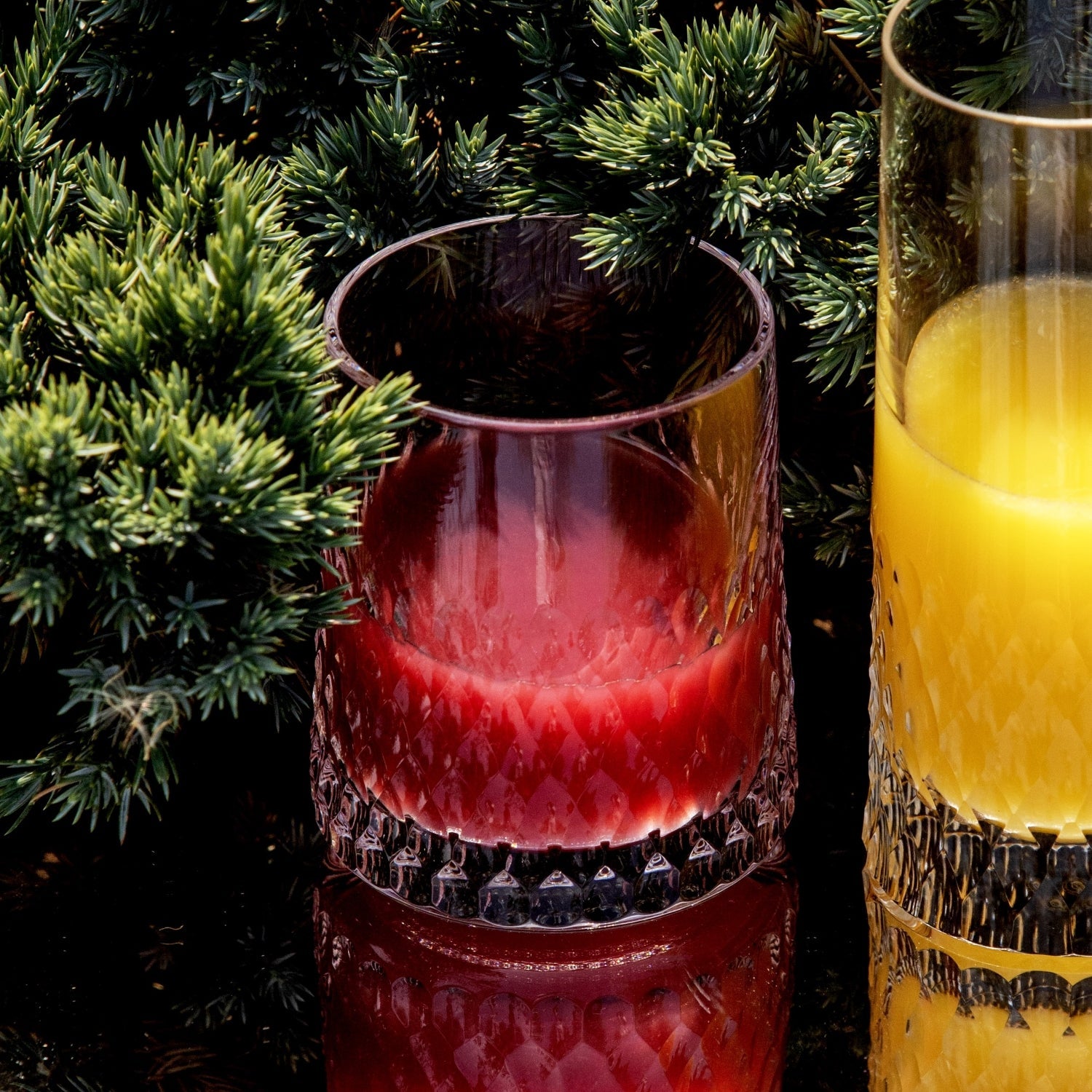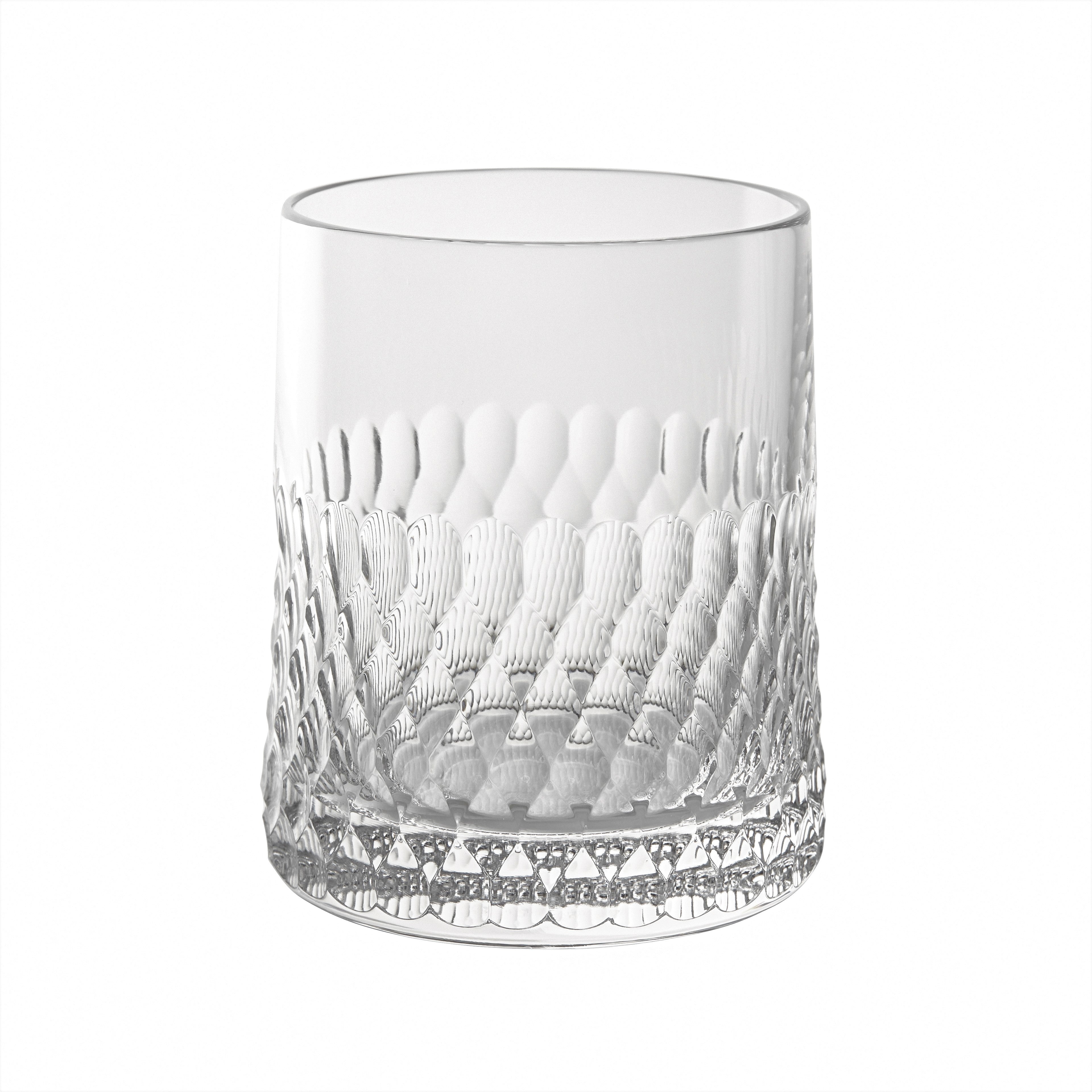 CIRCE Tumblers
Mythical festivities
Inspired by Greek mythology and its protagonists in its contemporary design, the Circe collection takes its name from the Western enchantress. Its long, slender shape is the perfect blend of modern and traditional design, so it's sure to appeal to all tastes. This box contains a set of two precious tumblers, ready to hold the delicious nectar of your choice this celebratory season.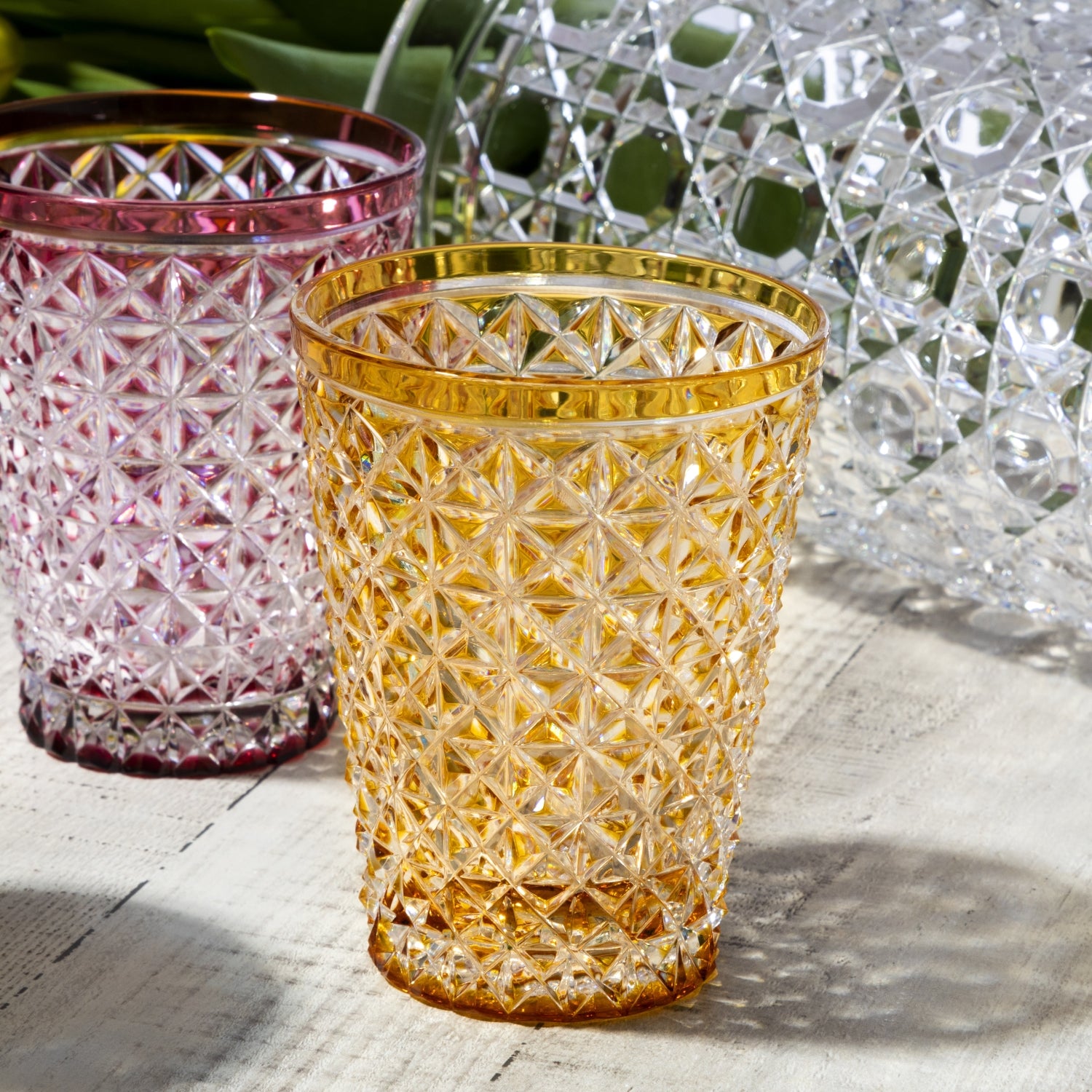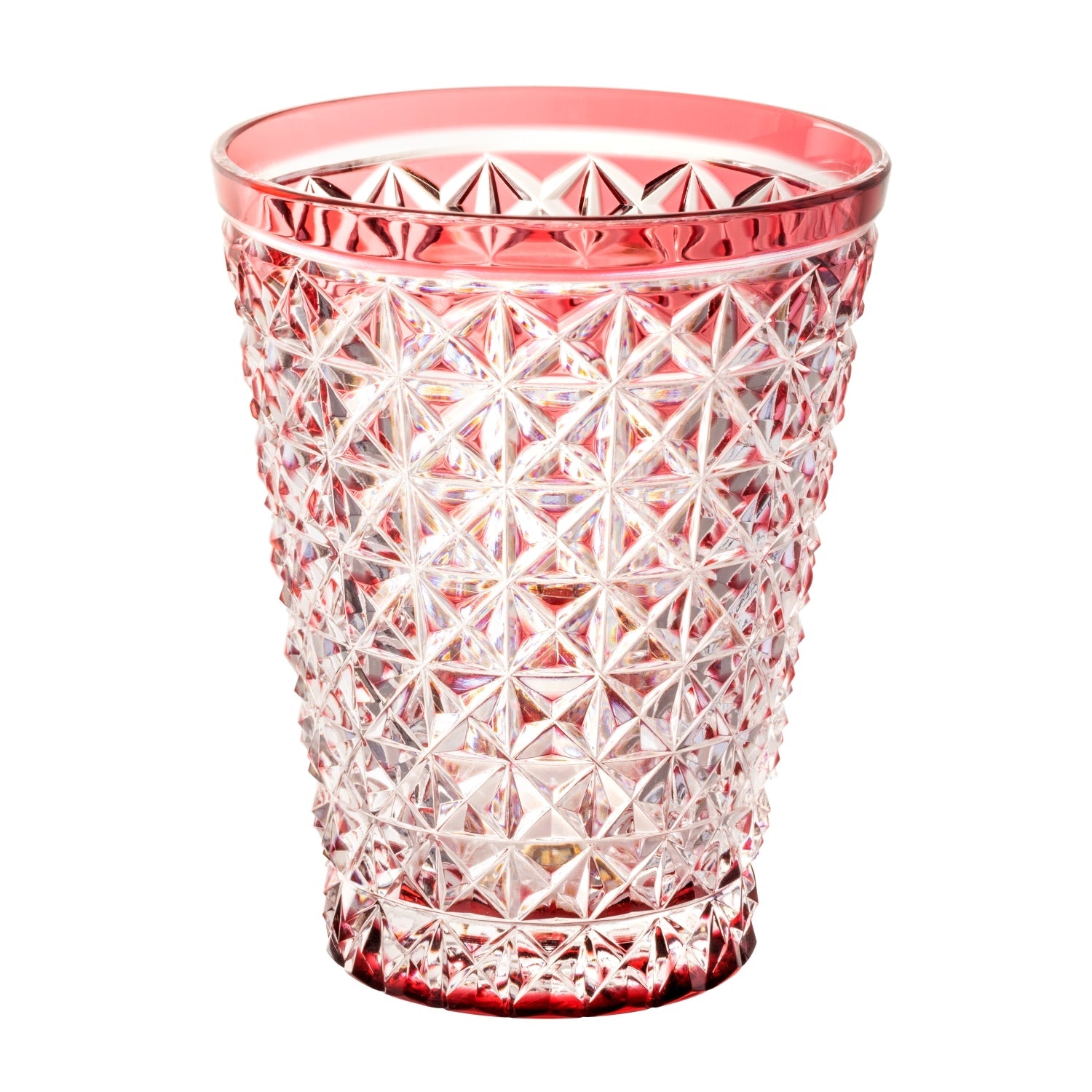 SAPHIR Tumblers
One-thousand-and-one reflections
No stone is more precious than our Saphir collection. Cut in its entirety, there is no room for error on Saphir glass. Considerable, rigorous diamonds are cut by fine bevels to create a powerful, geometric final design. This box contains two majestic tumblers from the eponymous collection by Cristallerie de Montbronn. Attractive and dynamic, the Saphir glass will attract every eye in the room, amateur or not. It's up to you to dazzle your guests with the sparkling Saphir gift box.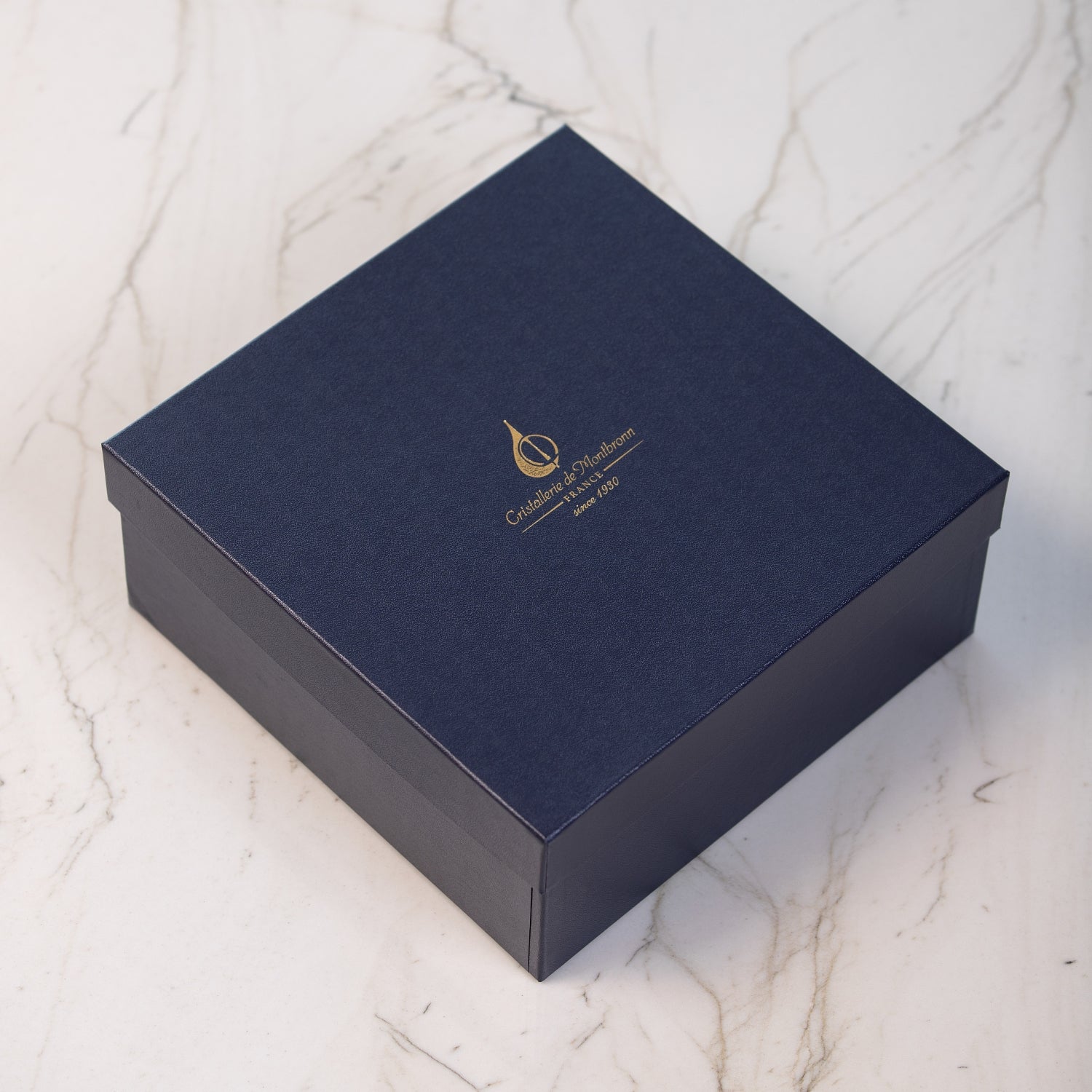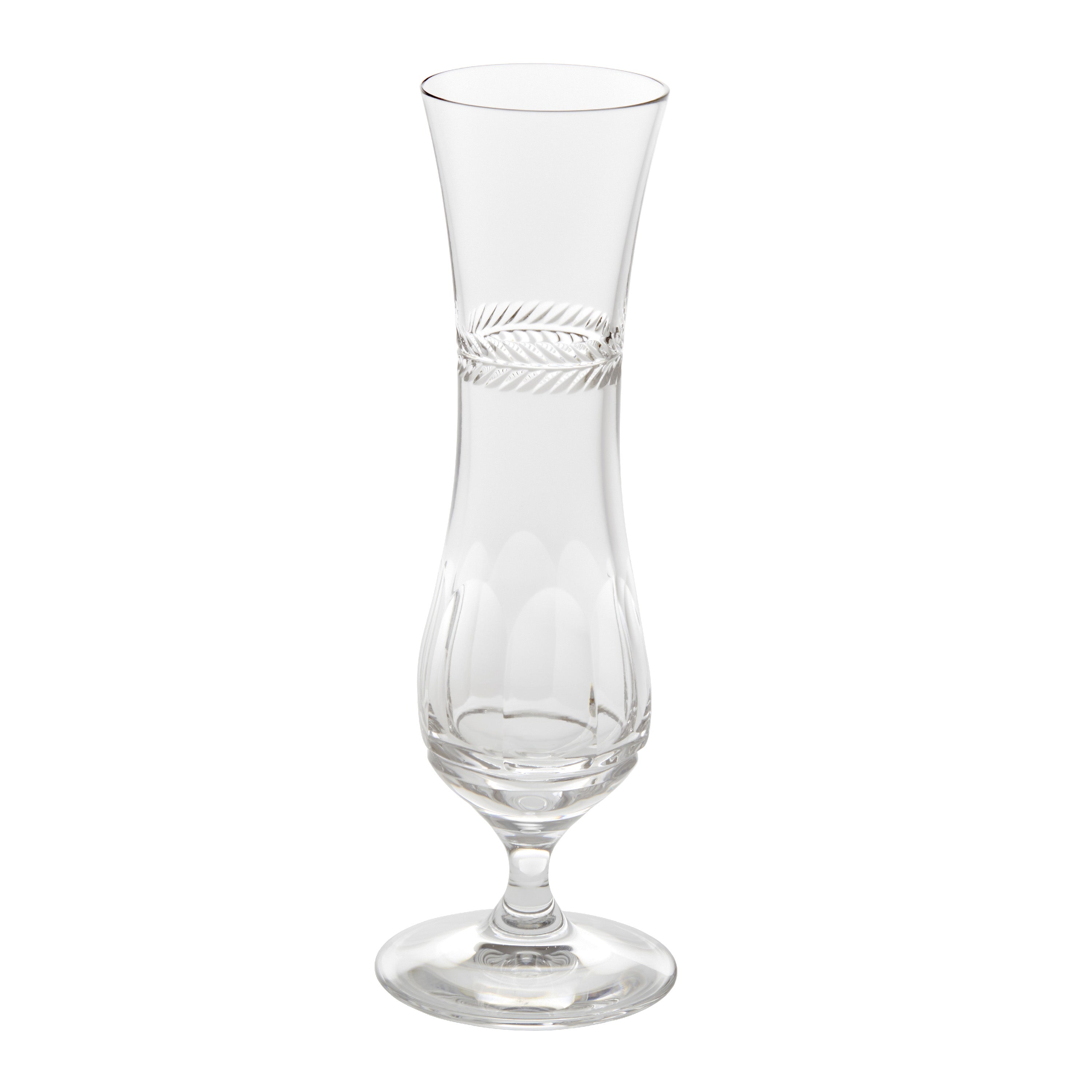 CHENONCEAUX bud vase
Winter Nobility
An event in itself. The Chenonceaux crystal bud vase is inspired by the French town of the same name and its castle of intrepid architecture. Large, imposing, rounded flat cuts serve as pillars for the majestic bud vase, imitating the bold bridges covering the foundations of the historic château. A delicate laurel wreath of fine, meticulous crystal bevelling adorns the neck of the piece, for a final, most distinguished look. What's more, Chenonceaux is a design-led creation that will be appreciated by any interior decorator.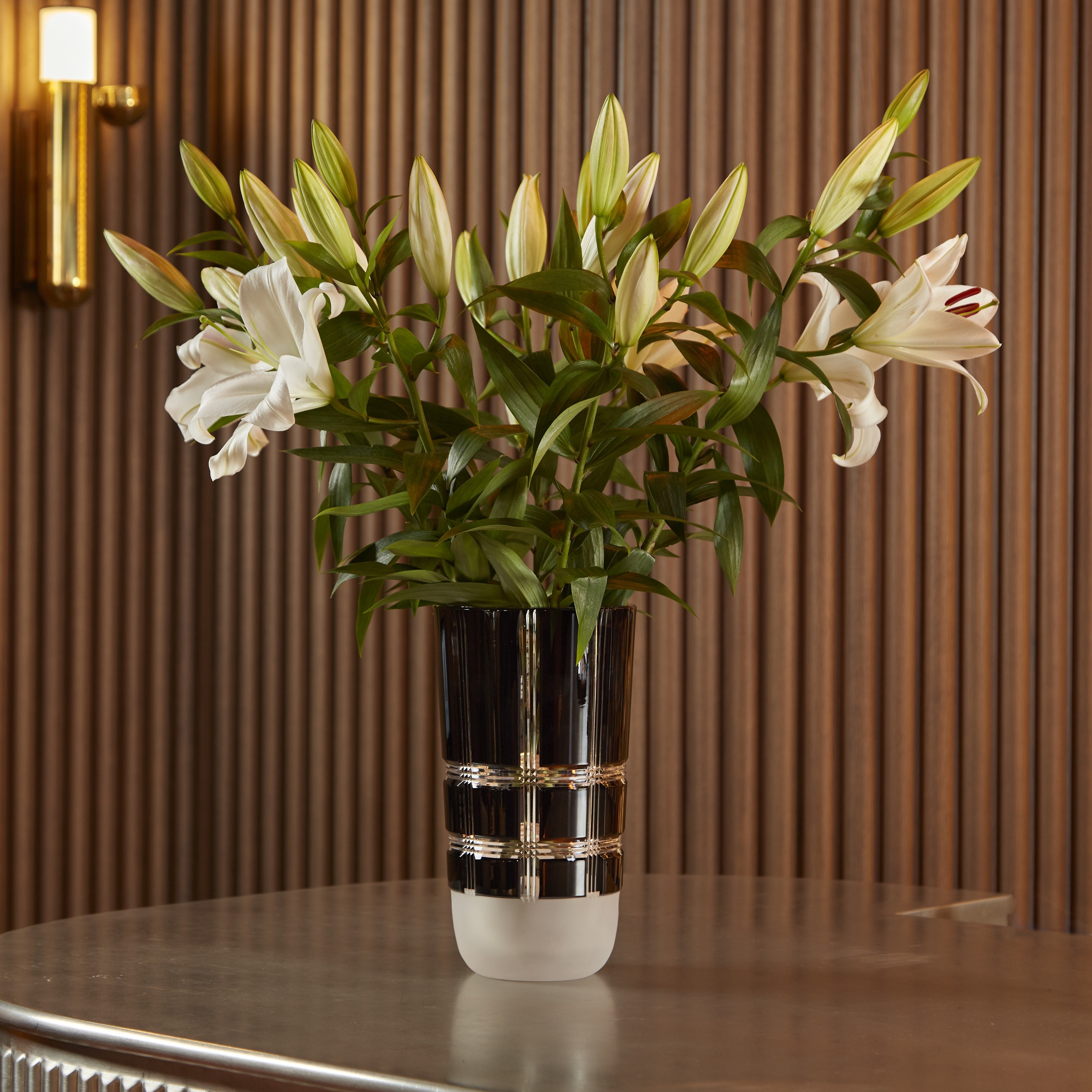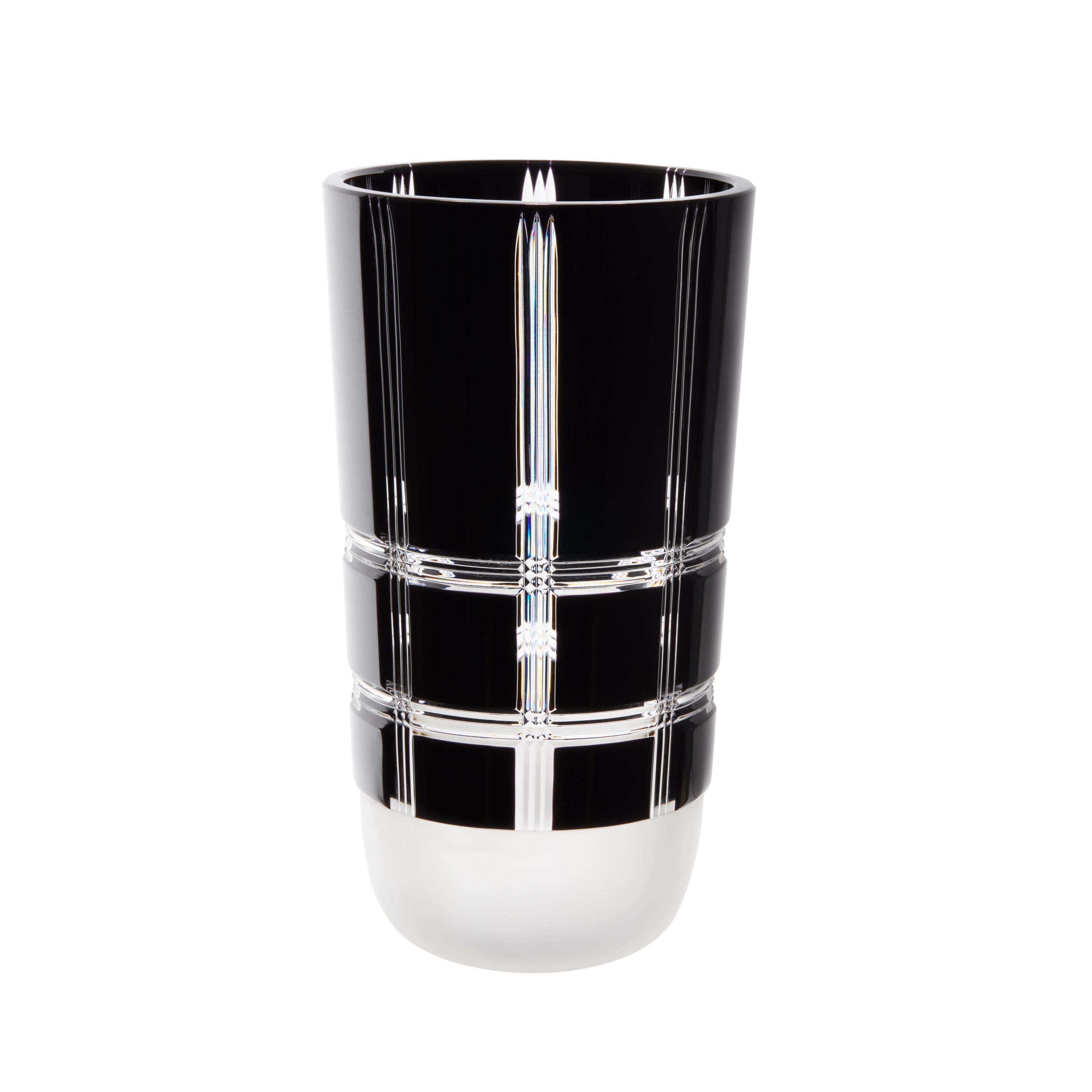 Osmose Vase
Colourful Christmas
Perfect symmetry. The Osmose vase offers an elegant, geometric design with sustained symmetry that's sure to win the hearts of your guests who love design and interior decoration.

Meticulous bevels run the length and width of the vase for an ultra-modern, advanced cut. The whole is supported by a precious sandblasted crystal base, for a balanced, graceful expanse.