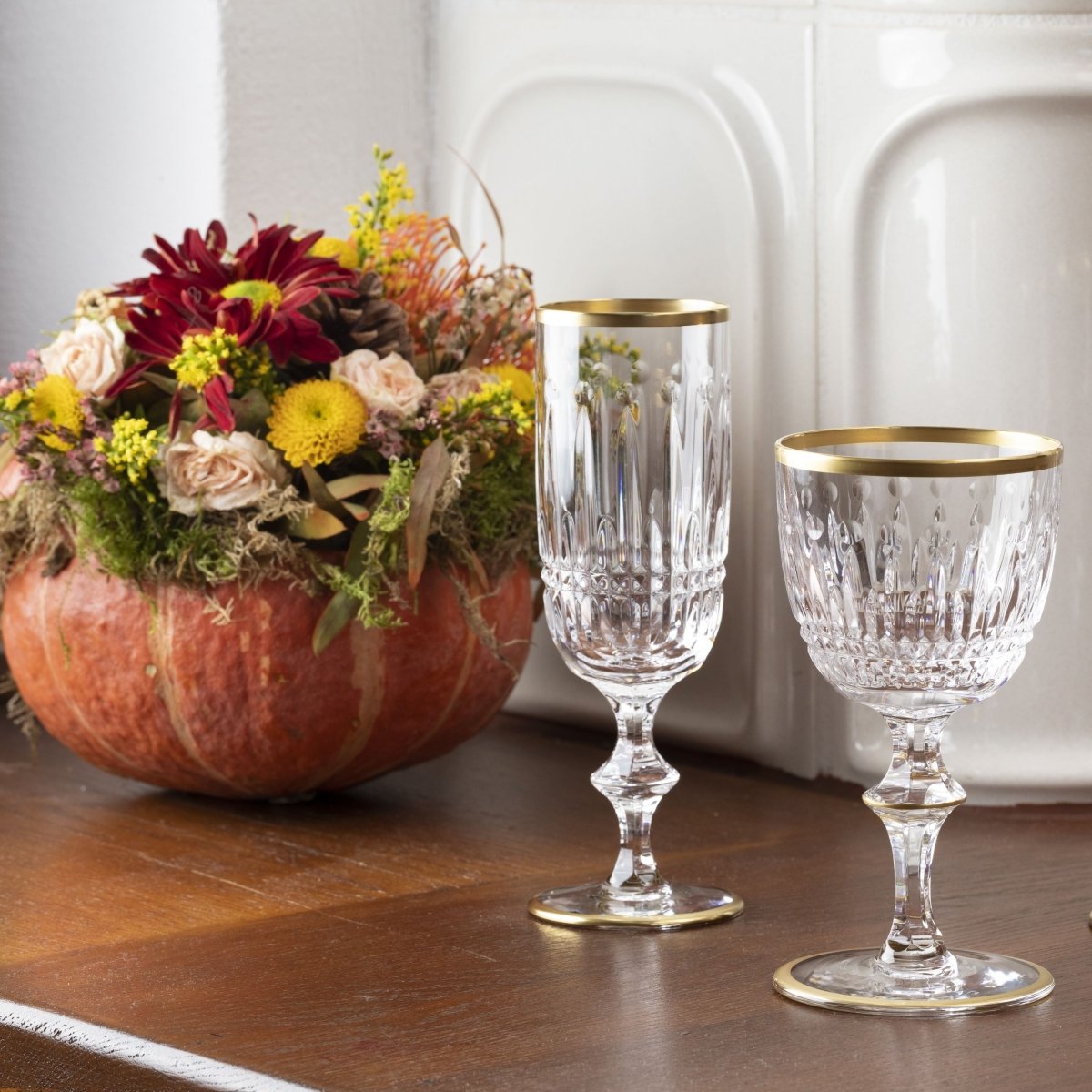 HOW TO MAKE THE PERFECT AUTUMN TABLE ?
Autumn, the enchanting season : what better time to invite nature into our homes? It's the perfect time for gatherings, to enjoy comforting meals and create an atmosphere that's both relaxed and warm. Autumn evenings are the perfect opportunity to give free rein to our creativity by setting a luxurious table that will be the centerpiece of your festivities.
This October, Cristallerie de Montbronn has decided to guide you through this automnal journey to set the perfect table.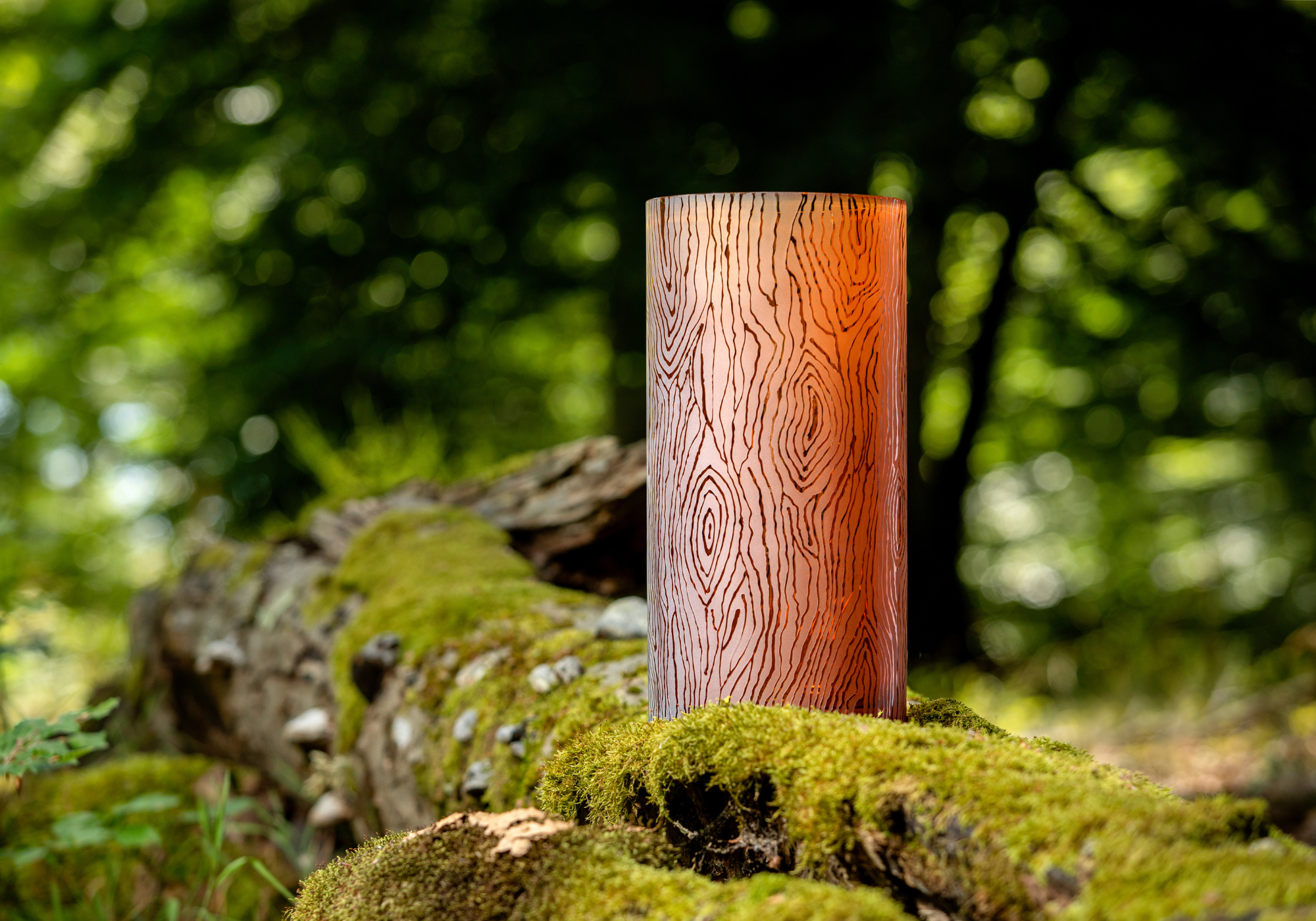 Create your universe
The first step is to create the autumnal world you want. Above all, autumn evokes nature, charm and warmth. To achieve this, focus on decorating your table, but don't neglect the whole space. Take advantage of this season to collect nature's treasures such as pine cones, leaves, branches, flowers, nuts and bark. Not only will this make your decorating authentic, it's also an opportunity to take greater ecological responsibility, as it promotes sustainability by avoiding the big manufacturers.
We'd like to remind you: creativity is first and foremost an inner, personal glow that deserves to be put to work in a passionate, artisanal way.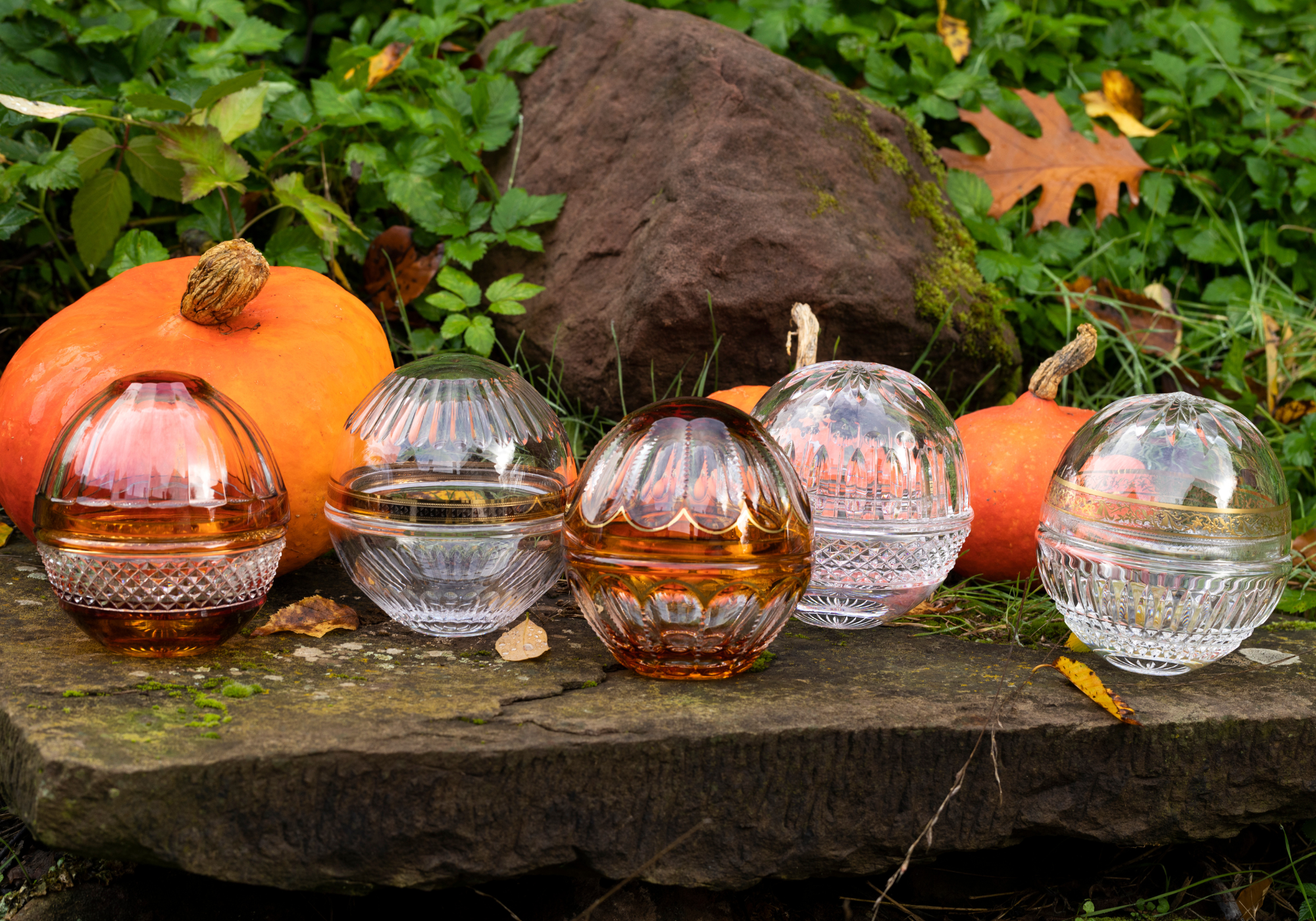 Create your atmosphere
Once you've captured the essence of autumn, create a breathtaking sensory ambience. Think lighting, scents and colours. Incorporate natural light, for example from candles. Cristallerie de Montbronn candles, with their luxurious design and unique scents, are a perfect choice to brighten up your autumn table.
Visually, amber, black and grey are classic autumn colours that are more than ideal, but don't forget dark green and intense red to warm up your interior and recall the natural hues of the season.
To find out more about our autumn colours, head straight to our website, or to our Instagram page, where you can learn all about the history, psychology and proper use of these colours.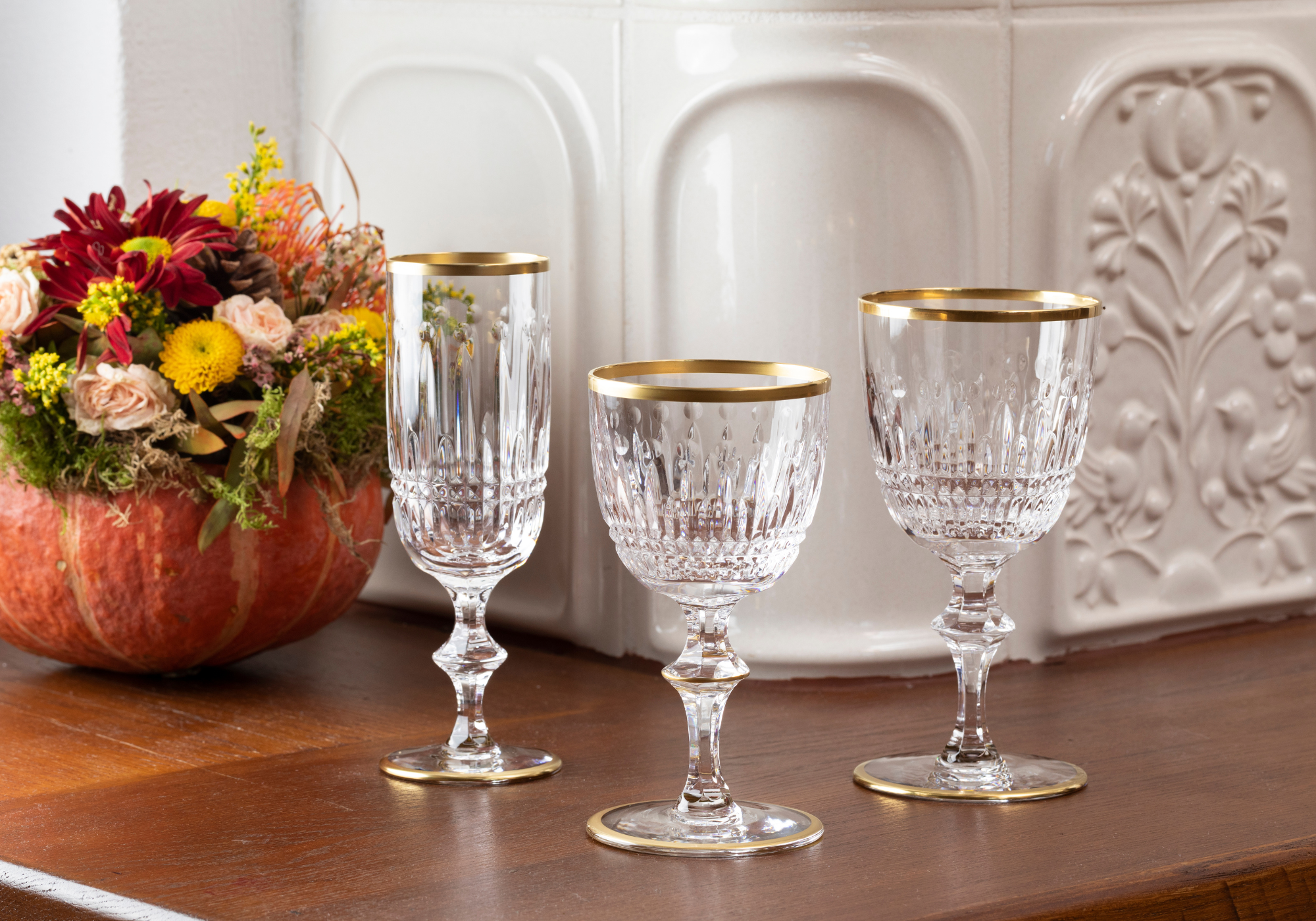 Table Art
Now let's talk about the essentials for your autumn table: your table set. Specialised in luxury crystal tableware and decorative items, Cristallerie de Montbronn has two exquisite collections for October.
Alice : Give your table a touch of mystery and natural elegance with the Alice collection. Inspired by the dreamlike world of Alice in Wonderland, this collection offers a hand-cut design evoking a peaceful forest.
Sofia : For a more traditional touch and a glamorous atmosphere, choose the Sofia collection and its gold nets, which combined with its sparkling clear crystal, will compliment your interior and furniture, especially wood. Named after the Bulgarian capital, this collection has a captivating design with a real dance of sizes. Sofia glasses will enhance both traditional and modern table settings, adding a bold and elegant touch to any occasion.
Don't hesitate to add candy boxes or vases to your interior decoration to host grandiose floral bouquets or sweet delights for your autumn celebrations.
The entire Cristallerie de Montbronn team wishes you a wonderful autumn season, rich in elegance and warmth.