Article: HOW TO MAKE THE PERFECT CHRISTMAS TABLE ?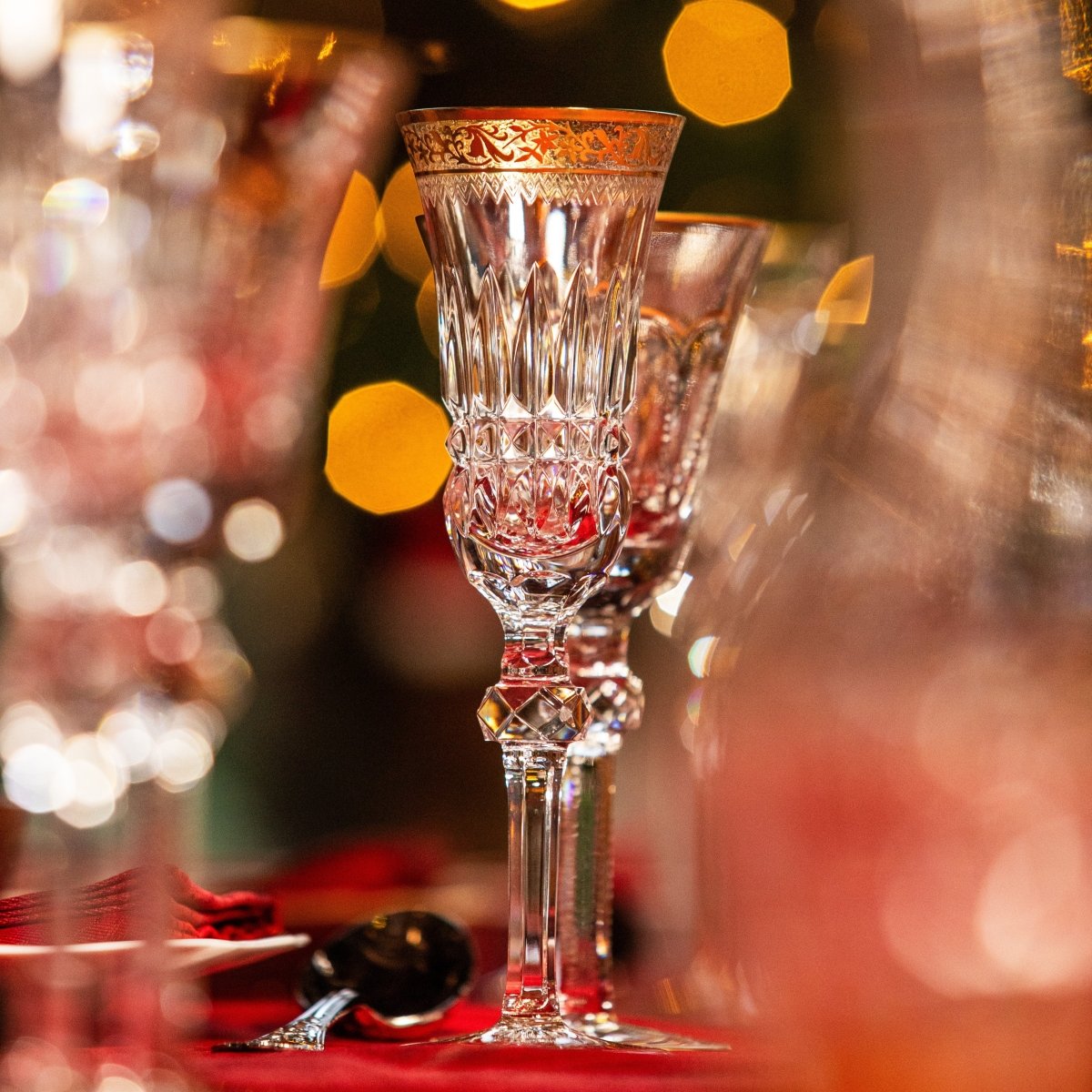 HOW TO MAKE THE PERFECT CHRISTMAS TABLE ?
Just like decorating the tree, adorning the house and choosing the right gifts, setting the Christmas table takes on special importance. It's a veritable arena for artistic expression, where every detail counts, creating an atmosphere conducive to wonder.
Christmas is the perfect time to let our creative juices flow, transforming our homes into dreamy havens. This year, your mission is to create an eye-catching table, but you may be wondering where to begin this creative quest. Rest assured, Cristallerie de Montbronn has taken on the task of giving you its advice for a successful festive season. From the choice of tablecloth to the table runner, from the selection of delicate crockery to the arrangement of the Christmas tree, each element contributes to the emergence of an elegant and refined table.

This Christmas, luxury meets subtlety to create an exceptional visual experience. In this article, we'll reveal all the tips you need to dazzle your guests and transform your table into an ephemeral work of art. Join us on a sensory journey to the heart of the festive season, where refinement meets creativity.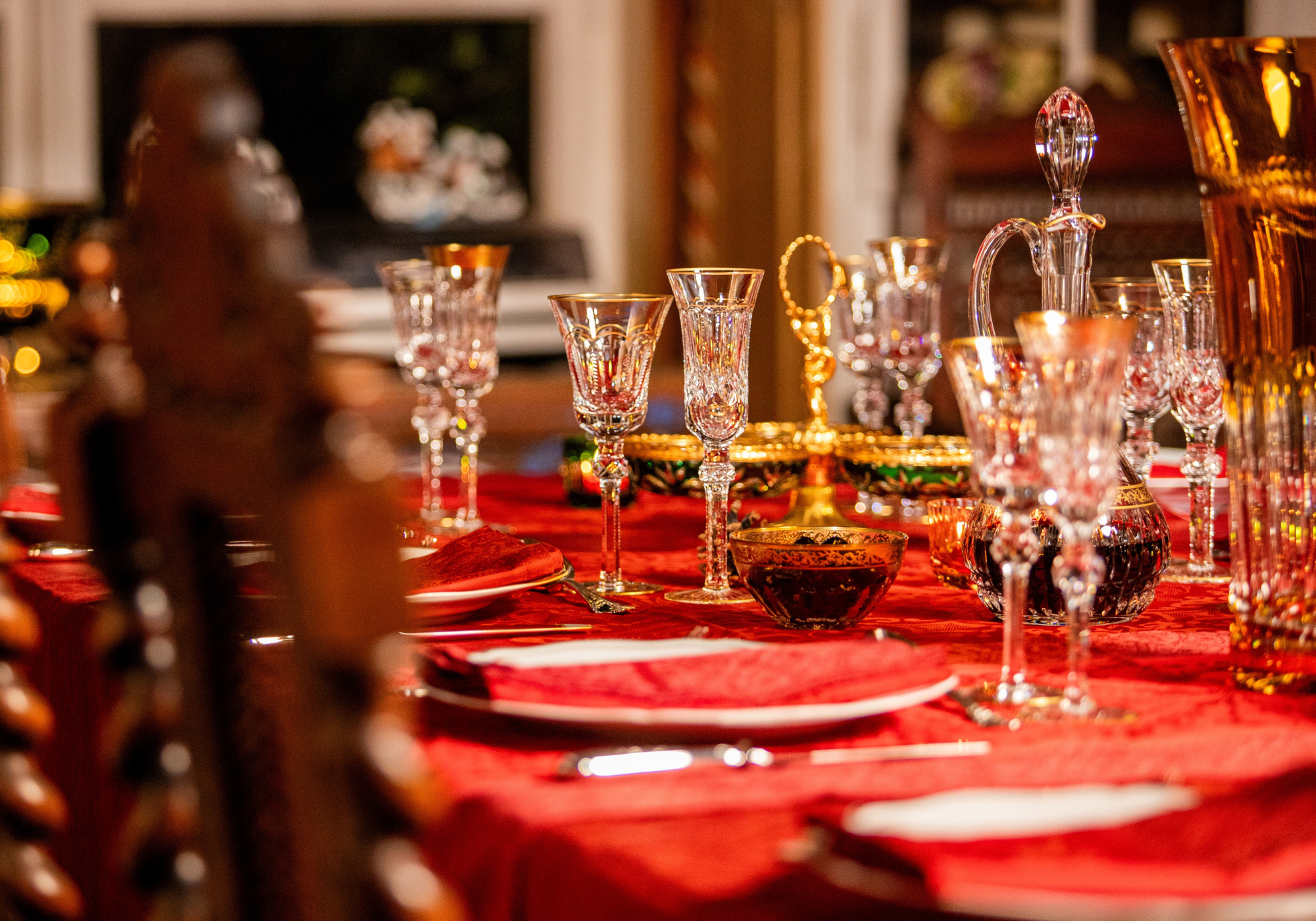 THE TABLE
The starting point for any unforgettable dining experience is the meticulous choice of your table. Whether it's a table made of fine wood, sparkling glass or any other exceptional material, each option must be carefully considered according to your desires, intentions and requirements.
The expression of your personal tastes is also echoed in the choice of colour palette. Will you opt for the traditional harmony of red and green, succumb to the timeless elegance of white and gold, or prefer to defy convention to create a Christmas of your own? Whatever your preference, this palette will influence the subtle layout of your table, guiding the choice of tablecloth, table runner and napkins in particular.For an unrivalled experience, Cristallerie de Montbronn recommends its long-standing partners, Garnier Thiebaut. Their wide range of colours combined with their exceptional textiles offer the possibility of imagining and realising the table of your dreams, where refinement meets functionality to create a visual and tactile experience of unrivalled elegance.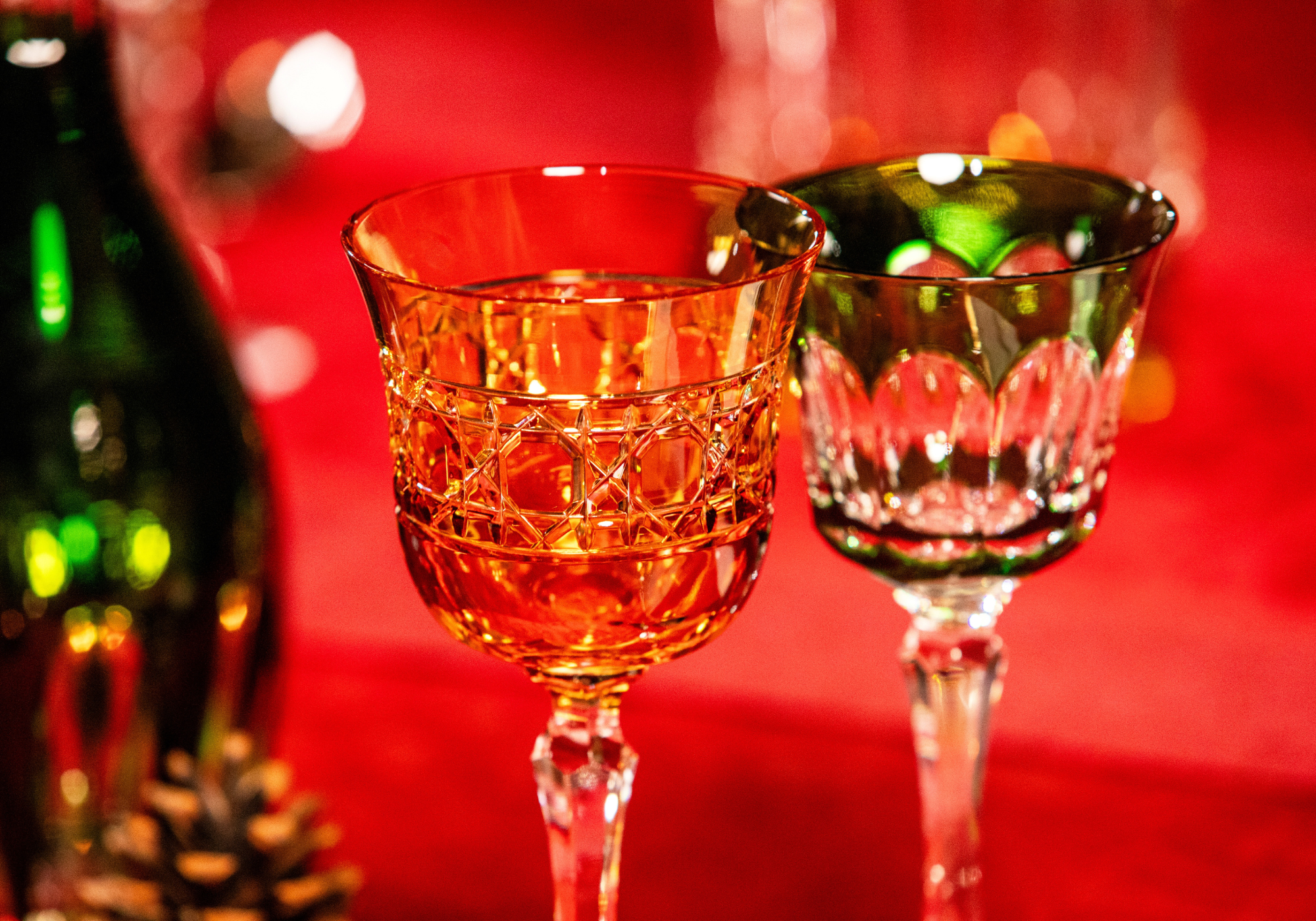 THE TABLEWARE
Let's move on to the most important stage in the creation of your ideal Christmas table: the choice of crockery.
As masters of crystal tableware, Cristallerie de Montbronn offers you a complete range of tableware to suit every mood you wish to create in your home. From the most refined traditions to the boldest concepts, our Tableware collections embrace a variety of design styles, ensuring that everyone will find inspiration in crystal.
Whether it's delicate plates or elegant cutlery, Cristallerie de Montbronn recommends the creations of Ercuis-Raynaud, long-standing partners and masters of Limoges porcelain, to bring your dream table to life. By working with these exceptional craftsmen, you can be sure of a table of unrivalled splendour, where perfection and expertise come together to dazzle your guests.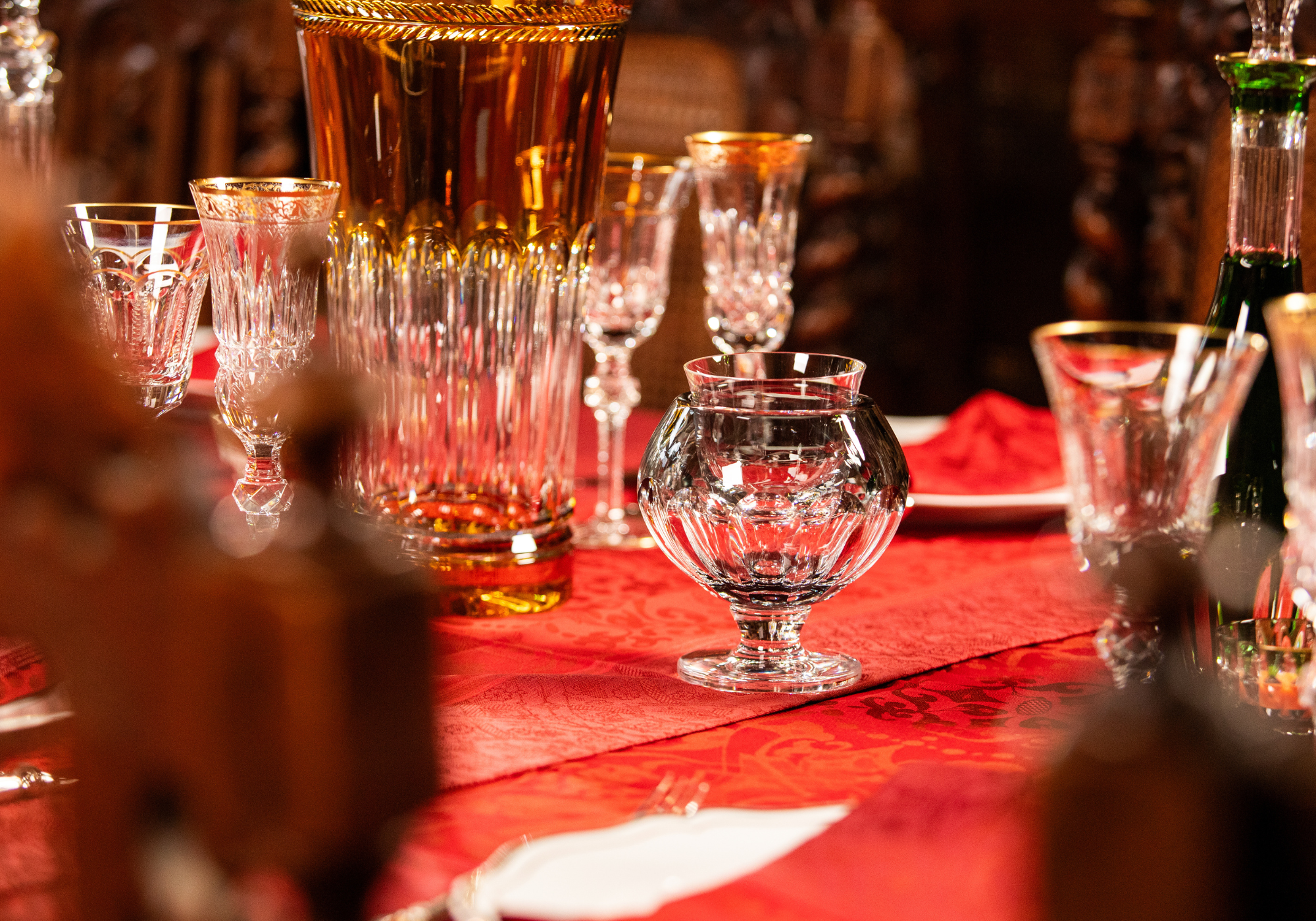 DECORATION
Once your table has been carefully placed and set, it's time to bring your interior to life, the final step in creating your perfect Christmas. The decoration of your table, the keystone of this visual experience, is designed with unparalleled elegance thanks to the exquisite Cristallerie de Montbronn selection, dedicated to the art of ornamentation.
To create a captivating olfactory and visual atmosphere, Cristallerie de Montbronn recommends infusing a gentle warmth with the seasonal glow of candles. Whether it's our delicate candle holders or our precious coloured tea lights, illuminate your table with the unrivalled brilliance of crystal. But that's not all: immerse yourself in exclusivity with our trio of luxurious candles, the result of an exceptional collaboration with a renowned local craftsman.
To host your seasonal dishes with a touch of luxury, explore our collection of crystal candy boxes. Combining crystal and bronze, available on a stand or in the shape of a ball, these bonbonnières are the epitome of elegance.
Finally, transcend the simplicity of fir branches by adding dazzling floral arrangements to your table. Presented in delicate flower boules or modest bud vases for a refined effect, these natural elements complete the ensemble, creating a strikingly beautiful visual harmony.


With Cristallerie de Montbronn, every detail becomes an ephemeral work of art, transforming your table into a symphony of luxury and refinement. Join us on a sensory quest through the festive season, where refinement merges with creativity to dazzle your guests and sublimate your festive season.
The Cristallerie de Montbronn team wishes you a sparkling festive season, whatever it may be, and looks forward to discovering your luxurious tables.