Article n°12
Cool for the summer (part 2)
August, month of shorter days, constant golden light, and sweet summer softness caressing our faces. For many also, the month of holidays!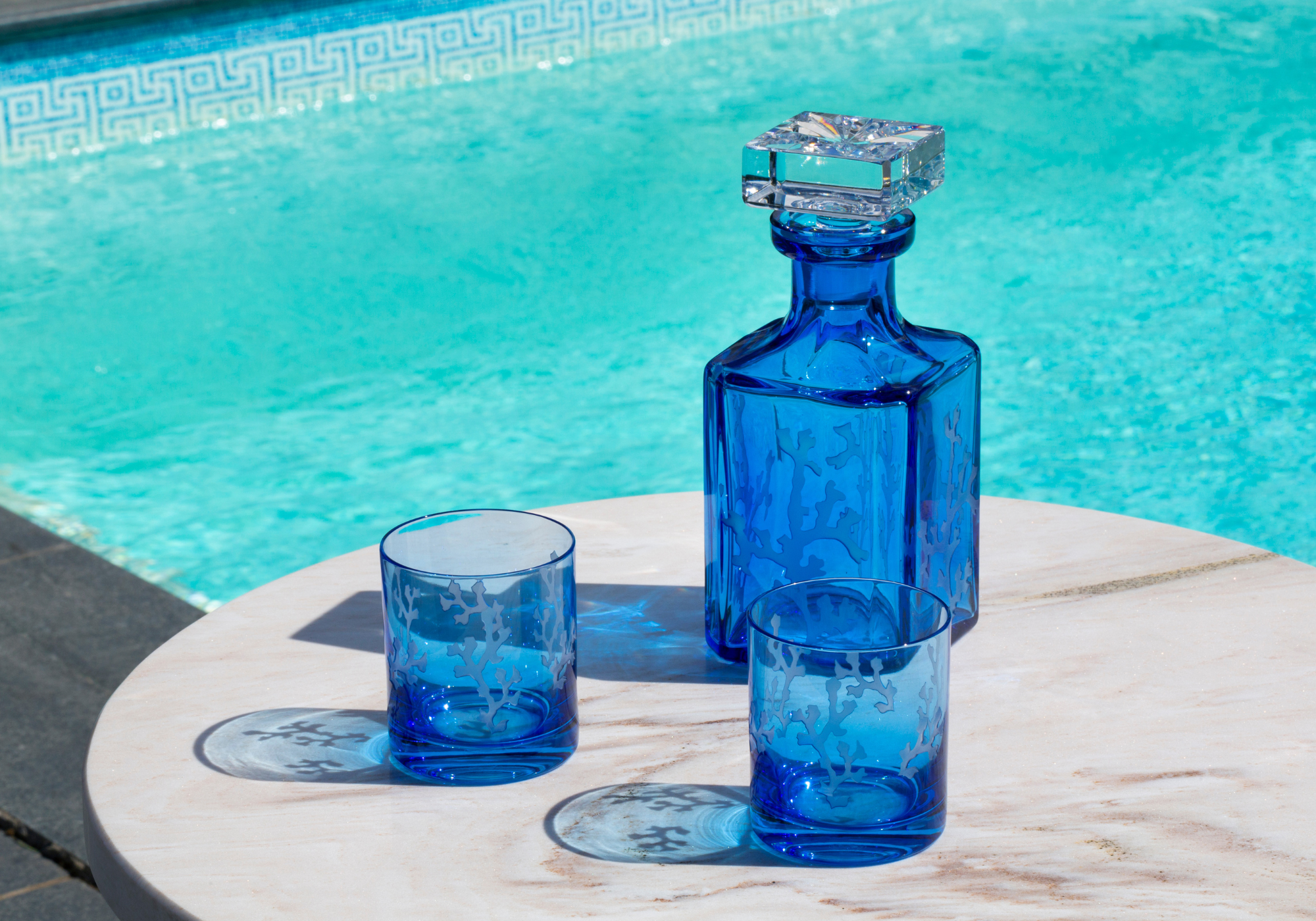 A collection with a refreshing design
Corail
Explore the depths of Atlantis with our Corail collection. Inspired by the Mediterranean sea and its antique fame, this collection's design honours the divinity of the sea and oceans in its sandblasted design. Its elegant sobriety is exalted by the coral motif that is directly sandblasted onto the bowl of the glass, reminiscing of the soft sand on Poseidon's kingdom's antique beaches.
Sandblasting is a technique consisting in the creation of a matte aspect on the crystal, by action of depolishing. It is a technique applied cold necessitating a long and rigorous process.
Check out the collection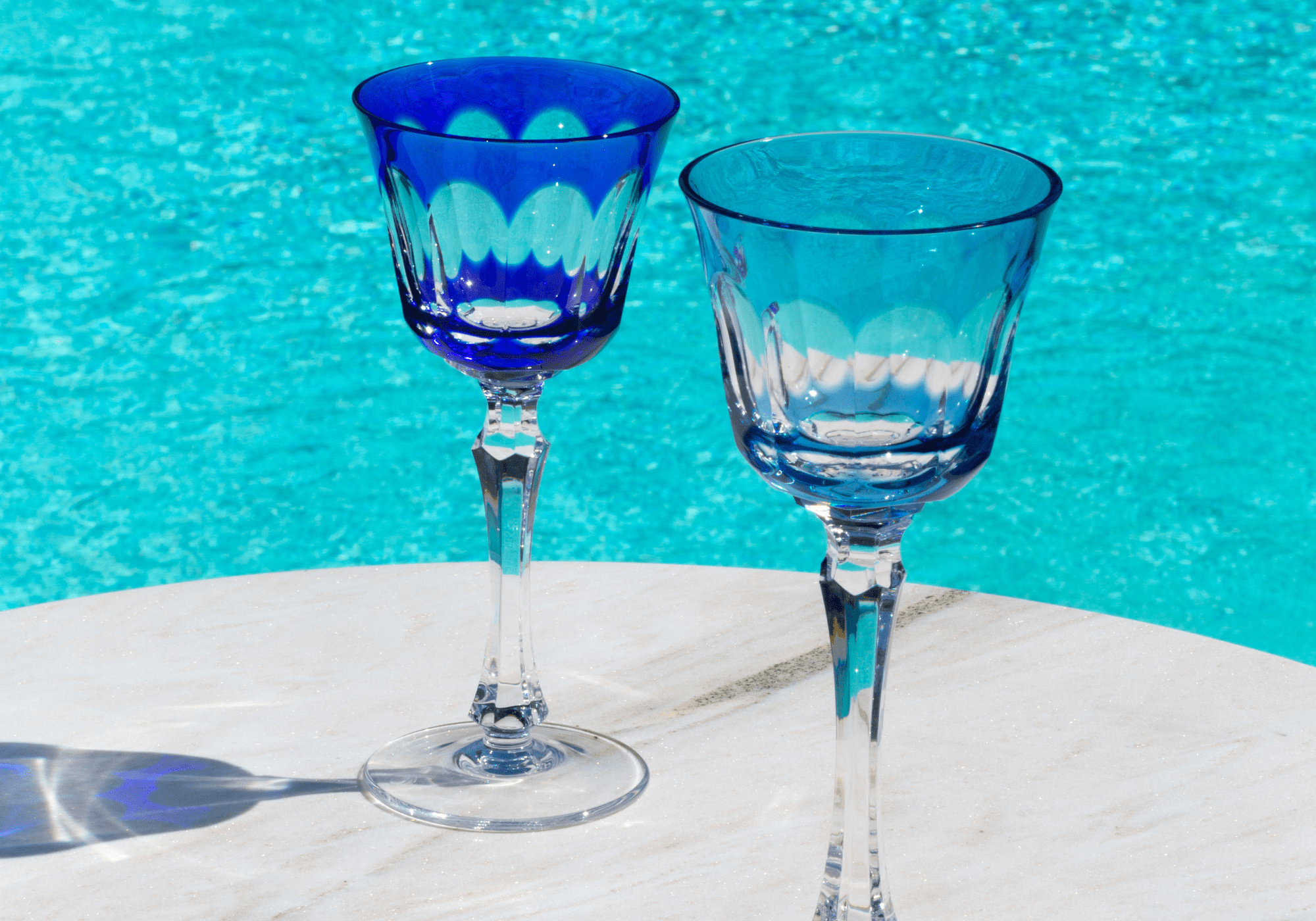 Perfect for the summer renewal
Toccata
From the Italian word toccare, meaning "to touch", the toccata is a free-form composition for keyboard instruments in Baroque music. Participating in the emergence of the instrumental repertoire since the 16th century, the toccata holds a primordial place in instrumental music. Rhythmic and virtuoso, the toccata requires exceptional skill and mastery. The Cristallerie de Montbronn collection of the same name honors this musical practice in a masterful design: straight flat cuts rise from the bottom of the glass, forming a harmonious expanse.
With its musical and historical inspirations, Toccata represents an ideal candidate for the summer renewal. Its visual simplicity as well as its rich identity will allow numerous flourishing conversations with your guests.
For a thousand-and-one sparkly nights
Arpège
Inspired by traditional oriental architecture, the Arpège collection honours international creativity. Fine flat cuts carry the traditional design that is exalted by a precious gold, the whole coming together in a creation assuring One thousand and one sparkly summer nights.
In order to learn more about crystal gilding, we invite you to visit the page dedicated to our know-hows on our website.
Check out the collection
A sparkling summer
Big things are planned for the beginning of September, so subscribe now to our Instagram page in order to not miss anything!
The entire Cristallerie de Montbronn team wishes you a splendid summer as well as marvelous holidays.