Article n°10
A musical fusion
As June sets our hearts aflame with the gentle warmth of summer, a symphony of musical events is preparing to enchant our souls on the occasion of the Fête de la Musique, in France.
This month, Cristallerie de Montbronn invites you to discover the magical fusion between the world of music and Table Art, embodied by our collections inspired by the world of sound. Like an enchanting melody floating in the summer air, our crystalline creations are set to take you on a sensory journey where visual beauty meets sonic elegance (that renowned, satisfying "tchin" sound!).
And like a talented orchestra, our dedicated team draws on the rich nuances of music to compose unique pieces for themselves that evoke passion, emotion and grace.
Discover them now: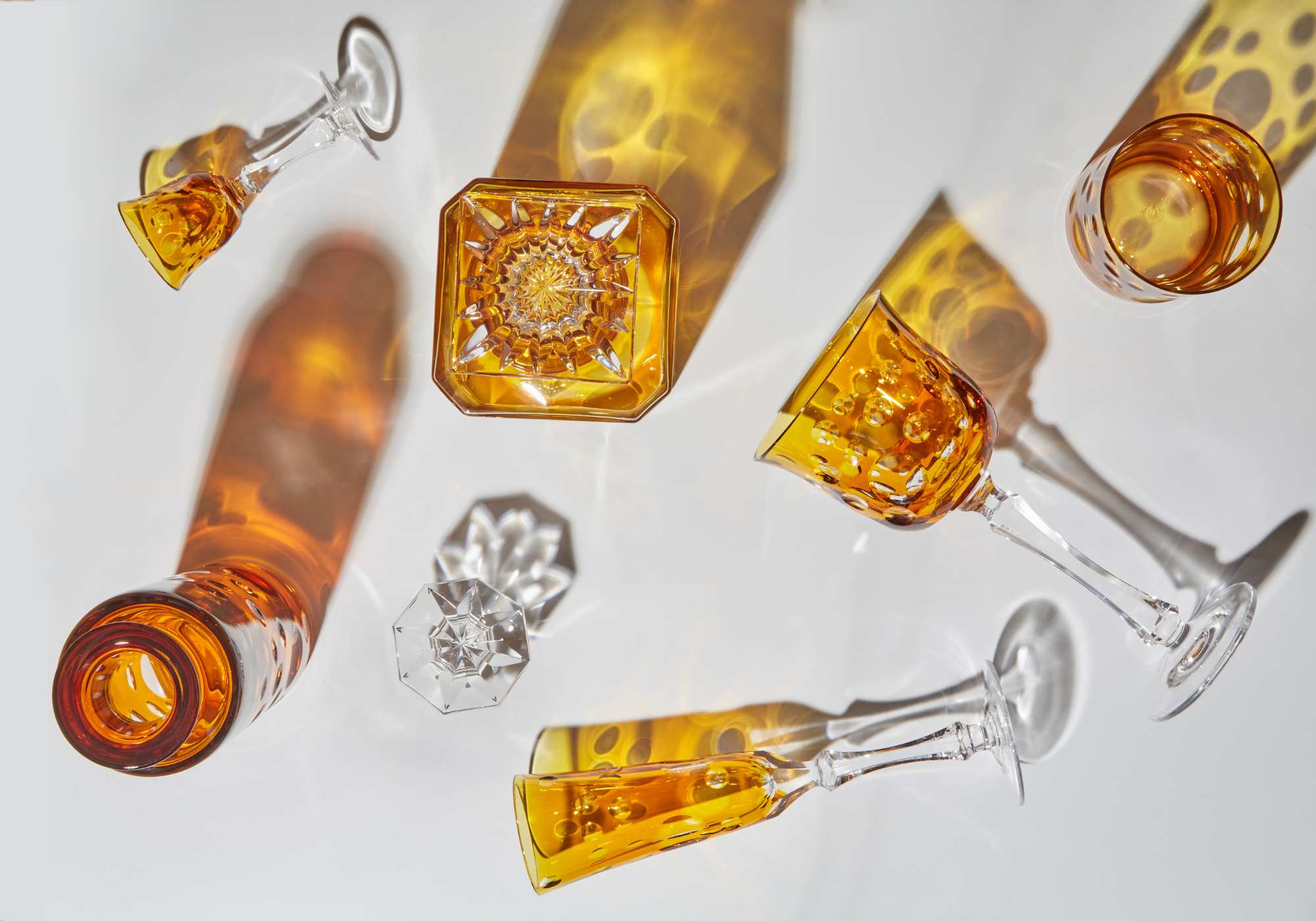 What could be better than sparkling crystal glasses at the dawn of summer?
Staccato
As its name suggests, this collection draws its inspiration from a musical phenomenon embodying a style of phrasing with varied and surprising values.
The Staccato collection adopts a bold geometry that translates into an unstructured, eclectic aesthetic. Each piece in the collection is a true work of art, where the bubbles dance lightly and create a captivating visual symphony.
The Staccato collection is designed to suit all styles of table: contemporary, transitional, or eclectic, to name but a few. Its sleek yet bold design allows it to blend harmoniously into any décor, bringing a fresh touch to your table.
Discover the collection
A musical and precious collection
Spiccato
The Spiccato collection by Cristallerie de Montbronn, inspired by the eponymous musical technique of bowed string instruments, reveals the very essence of this complex and captivating technique. Spiccato, from the Italian "spiccare", first appeared in the 17th century and quickly became popular, requiring a great knowledge of the art and its instruments. The pieces in the Spiccato collection are adorned with a precious crown, combining sparkling gold and immaculate platinum, all in striking contrast to sparkling crystal. This harmonious marriage of noble materials enhances the richness and elegance of each piece, adding a unique and refined aura to your table. Perfect for this symphonic month!
Discover the collection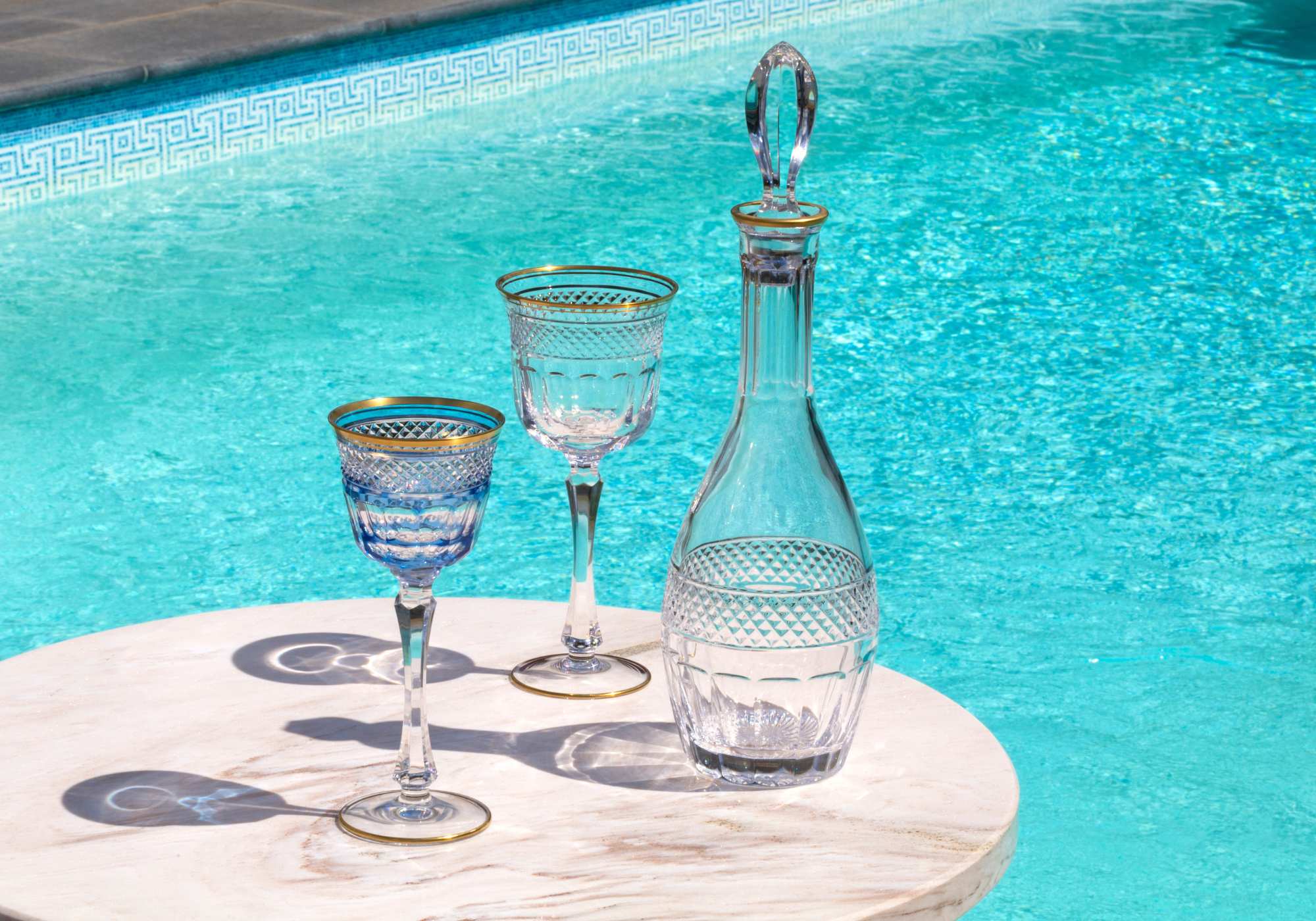 A hymn to beauty and delicacy
Cantate
Immerse yourself in the world of the Cantate collection, where crystal is transformed into a visual poem that sings of the eternal beauty of Table Art. This prestigious collection is the perfect marriage of elegance, sophistication, and the evocative power of music. Let yourself be enchanted by its crystalline melody and your table will resonate with refined, poetic harmony. Each Cantate piece is a work of art meticulously crafted from the fusion of the purest earth and fine, immaculate sand. Its gleam embodies crystalline purity and offers a refraction of sunlight that enchants the senses. 
Like a hymn to beauty and delicacy, Cantate embodies the perfect marriage between Table Art and musical harmony.
Discover the collection
To conclude on a high note
Whether you're a music lover eager for new discoveries or an aesthete in search of exceptional artistic pieces, our tableware collections will meet your most demanding expectations. Each of these collections tells a story, depicts an atmosphere and reveals the very essence of music through their fluid lines, delicate details and crystalline sparkle.
Stay tuned, as each month our blog will bring you new inspirations, unique creations and fascinating stories around the art of the table.