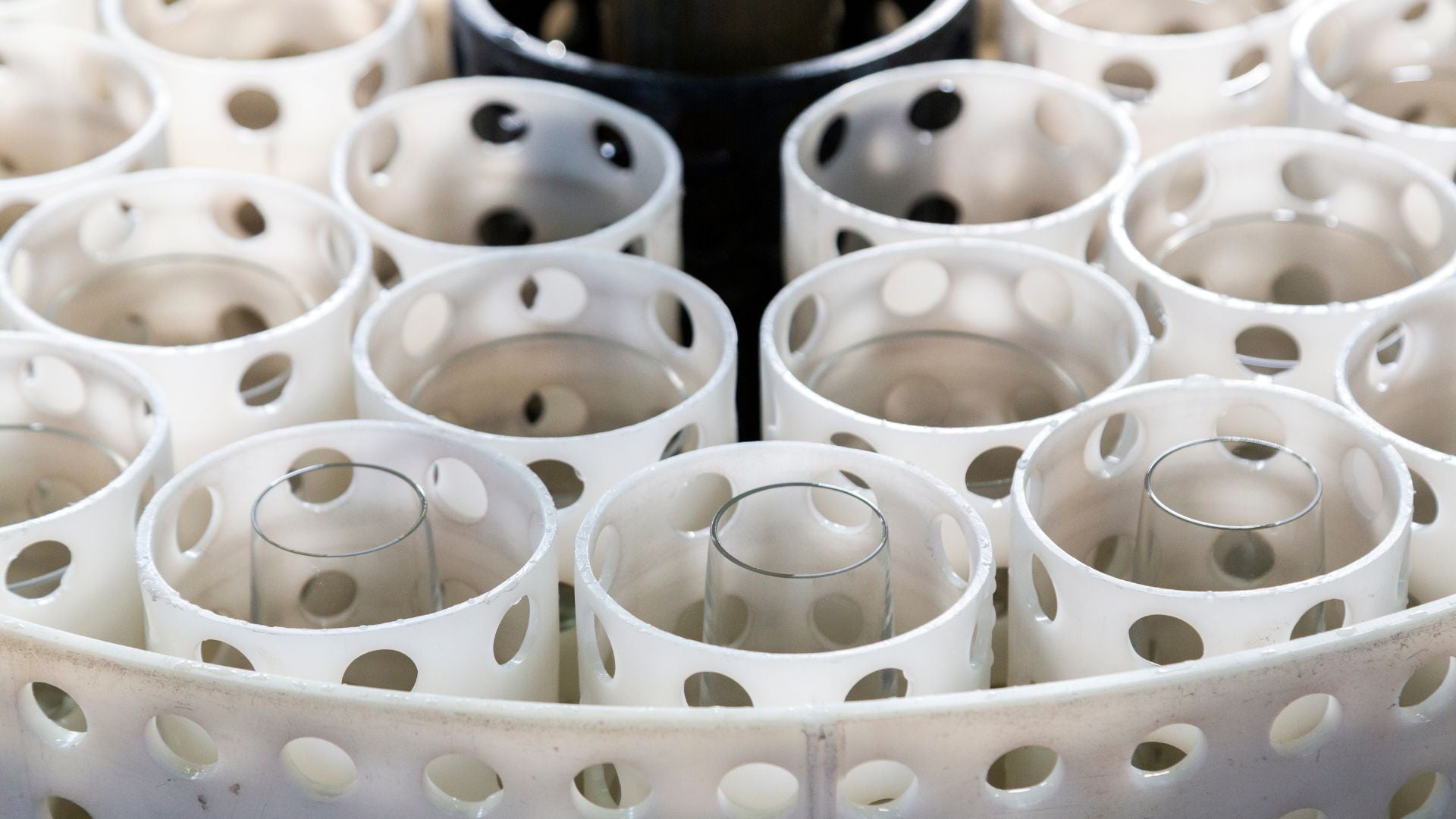 Our after-sales services
Repairs and polishing
These services are intended for professionals and private individuals who own a crystal product, whether or not it comes from our production.
As a luxury crystal brand, we are committed to preserving the beauty and quality of our products over time. That is why we offer a maintenance, repair and polishing service for products that have been chipped, scratched, or tarnished by natural wear.
We offer two types of services :
For professionals
If you are a professional with your own glassware that does not necessarily come from Cristallerie de Montbronn, we offer repair and polishing services by quotation.
If you have a chipped, scratched or tarnished product, simply send us photos of the products to be repaired/polished and we will draw up an estimate for the necessary services.
On demand, product stamps can be protected from acid polishing
We invite you to contact us via email at public@cristallerie-montbronn.com or via our contact form.
For private individuals
If you are a private individual who has already embarked on the Cristallerie de Montbronn adventure and purchased a product directly from our website, we offer a free maintenance and polishing service for any broken, scratched, or tarnished by limescale products.
In order to take advantage of this service, we require :
A photo of your damaged product before sending it to us, accompanied by an invoice ; to send via email to public@cristallerie-montbronn.com
An advisor will contact you to confirm the feasibility of the repair and/or polishing.
We will send you a dispatch note by e-mail. One of our advisers will arrange to collect the parcel from the carrier and return it to us free of charge.
Please pack the product(s) securely to avoid any risk of breakage during transport. We decline all responsibility if the product(s) arrive(s) broken or damaged.
This service is offered to professionals and private individuals who have owned a product for some time and need to have it repaired.

Any damage caused during the delivery of a product is not covered by this procedure, but by the one set out in our Returns and Exchanges Policy.
Our advice
Our maintenance recommandations
Discover our recommendations and tips for preserving and looking after your crystal items.