Chartres - White wine glass
Sale price

$202.00 USD
Regular price
(/)
Tax excluded.
---
Carnutum, carnotas : the Chartres white wine glass is named after the gallic capital city. Just like every collection at the Cristallerie de Montbronn, product design is filled with meaning, detail, and commitment. Therefore, the majestic Chartres glass not only associates French history with its design, but also references the Gothic architecture that adorns its cathedral "Notre- Dame de Chartres". The bevels' finesse and power dressing the entire bowl of the glass create a sharp and rigorous finish.
Chartres is available in clear crystal, or in each of our 13 colors.
The bevel cut brings a modern simplicity while still dressing the glass with verticality and majestuosity.
The whole is blown, cut and polished thoroughly by our devoted and crystal-loving experts.
Reference: R238104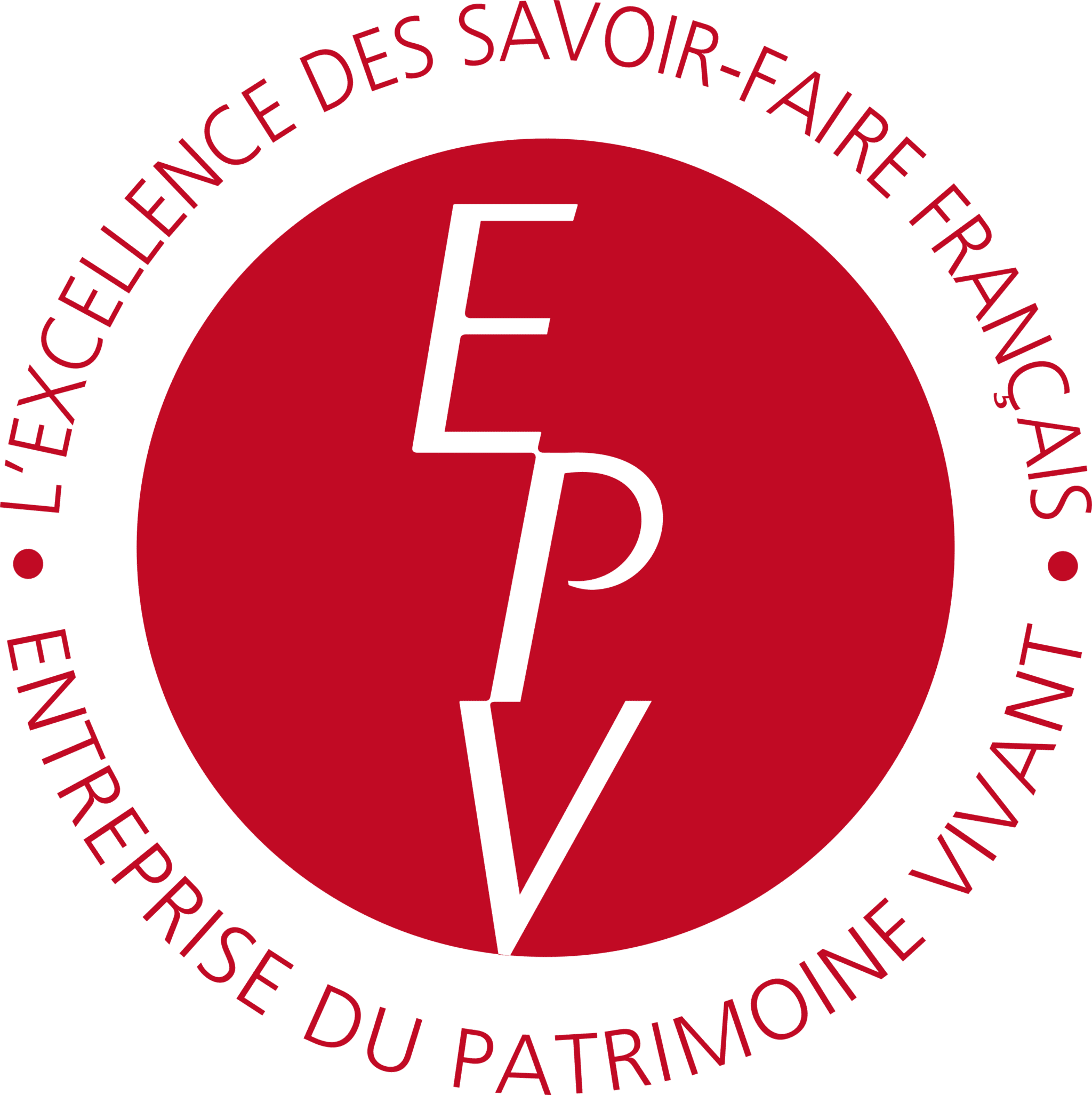 Entreprise du Patrimoine Vivant
Height: 18.5 cm
Diameter: 8 cm
Capacity: 20 cl
Weight: 300 g
An artisanal company committed to anti-waste, Cristallerie de Montbronn produces to order in order to avoid waste and polluting mass production.
Each product results from mouth-blown and hand-cut production
Made to order implies longer manufacturing and delivery times, but ensuring a personalized, precise, and ecological production.
The average delivery time is between 2 to 8 weeks depending on the state of our stocks.
For more information, do not hesitate to contact us directly by e-mail public@cristallerie-montbronn.com, via our Chat or by telephone at +33 (0)3 87 96 00 32
Re-stocking soon
Re-stocking soon
Re-stocking soon
Re-stocking soon
Re-stocking soon
Re-stocking soon
Re-stocking soon
Re-stocking soon
Re-stocking soon
Re-stocking soon
Re-stocking soon
Re-stocking soon
Re-stocking soon
Chartres - White wine glass
Sale price

$202.00 USD
Regular price
Choose options
Sale price

$202.00 USD
Regular price
(/)
Tax excluded.
---
View details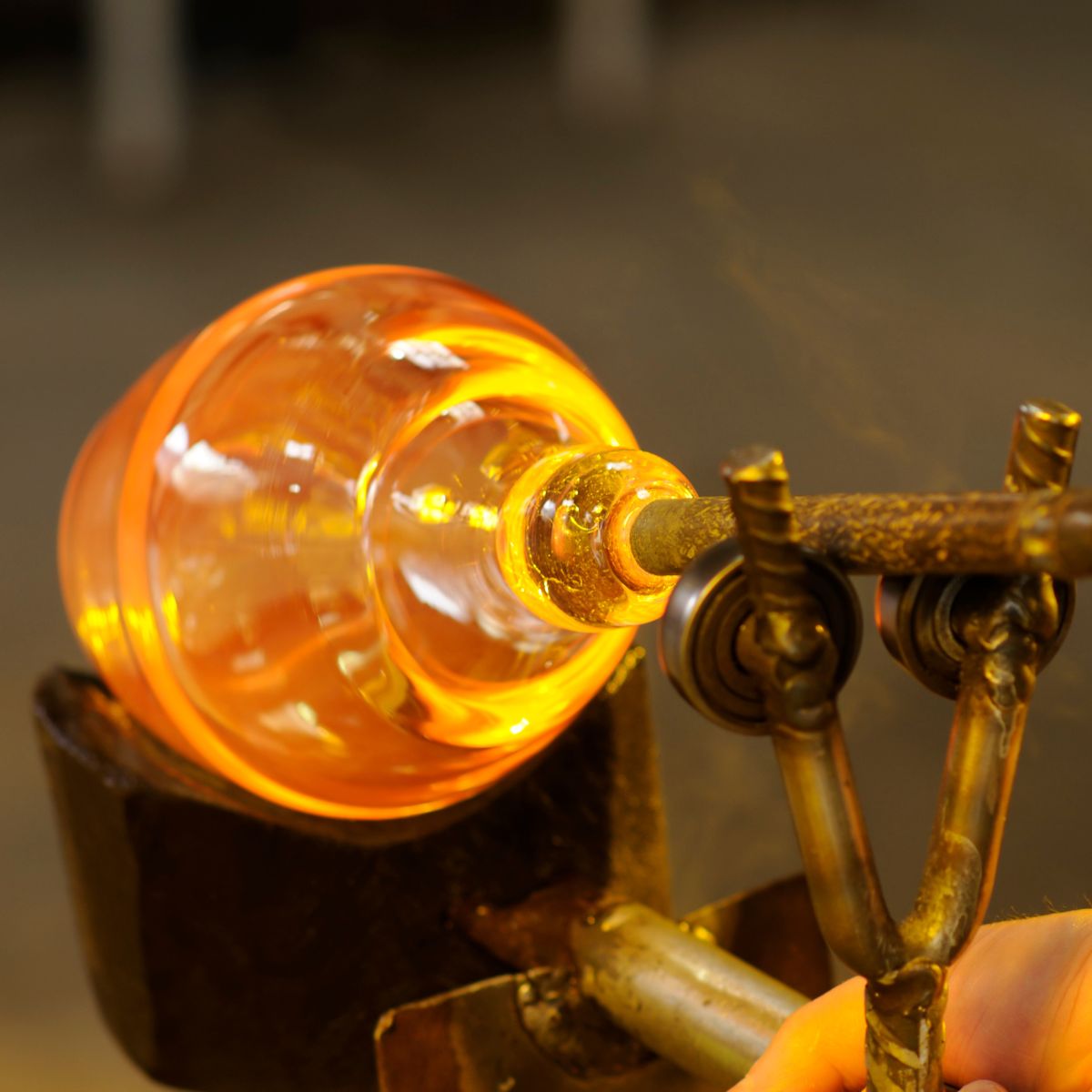 Step 1
Blowing
Our crystal factory creates unique pieces, shaped with passion. From drawing to custom moulds, each step is carried out with precision in the process of creating our mouth-blown products.
Know more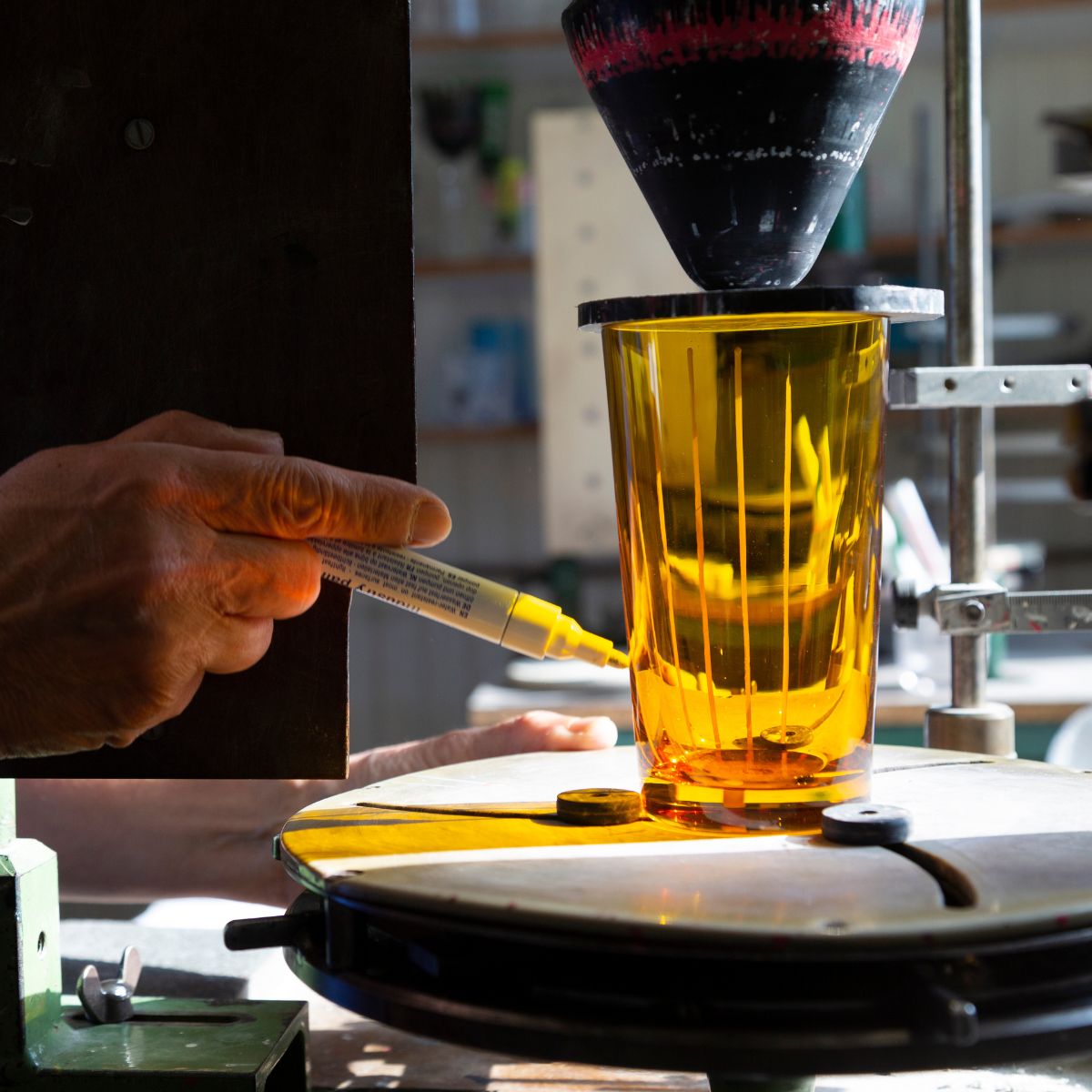 Step 2
Compassing
Work of extreme precision, compassing prepares the step of the cut. Our expert collaborator accurately traces a regular canvas, serving as a benchmark for the tailor or the tailor during the cutting process.
Know more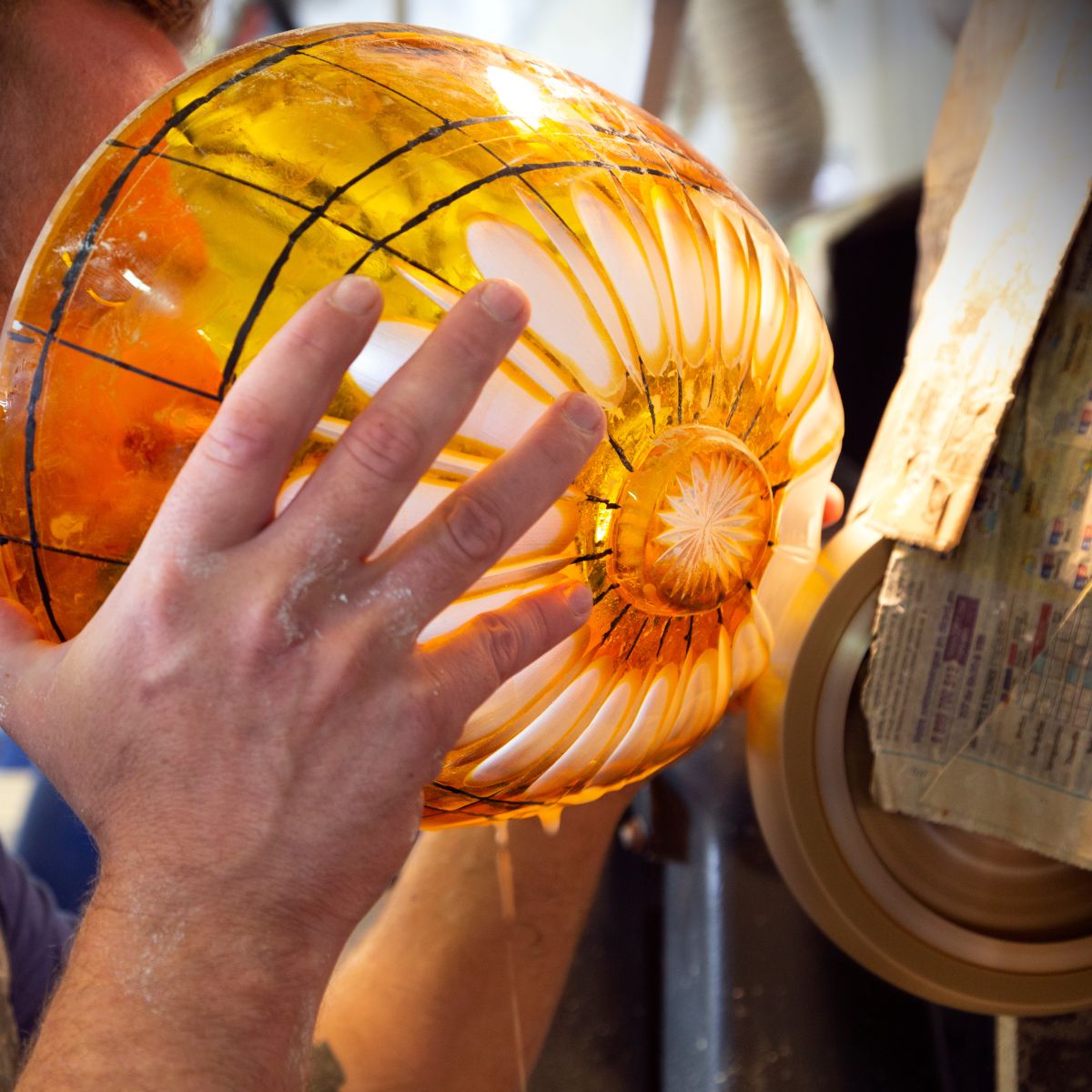 Step 3
Cutting
Freehand cutting gives each piece its unique personality. With master control and meticulousness, our cutters use sandstone or diamond grindstones in order to cut the previously-blown crystal. From traditional to modern designs, Cristallerie de Montbronn offers a great variety of cuts, all realized with master expertise.
Know more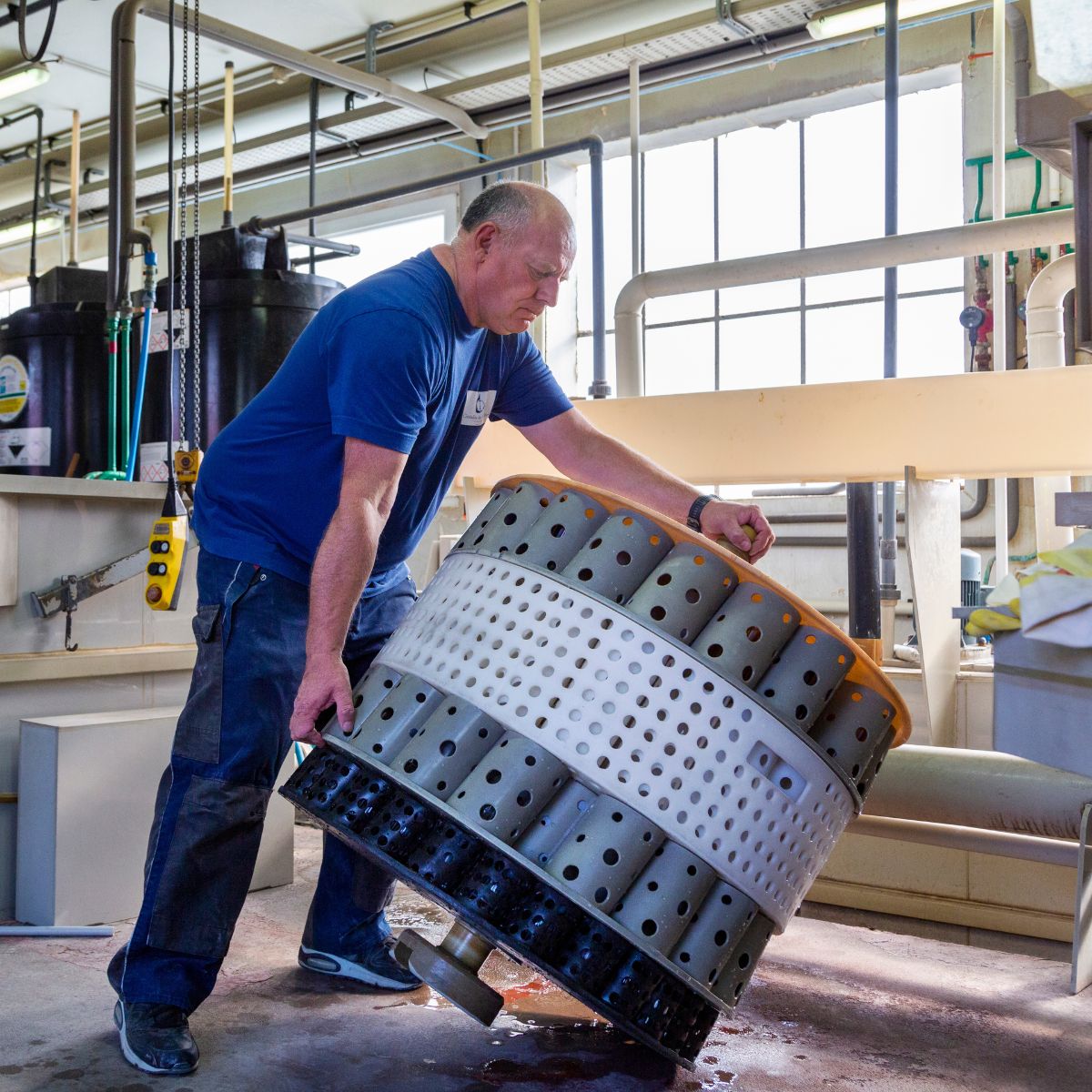 Step 4
Polishing
Crystal polishing removes all traces of tools and molds from the surface of the piece and gives the material its precious shine and smoothness. This step is crucial before gilding and signing.
Know more
Step 5
Signing
After a demanding quality control, each product can be signed Cristallerie de Montbronn, before leaving our workshops carefully packaged in a box in the colours of our House.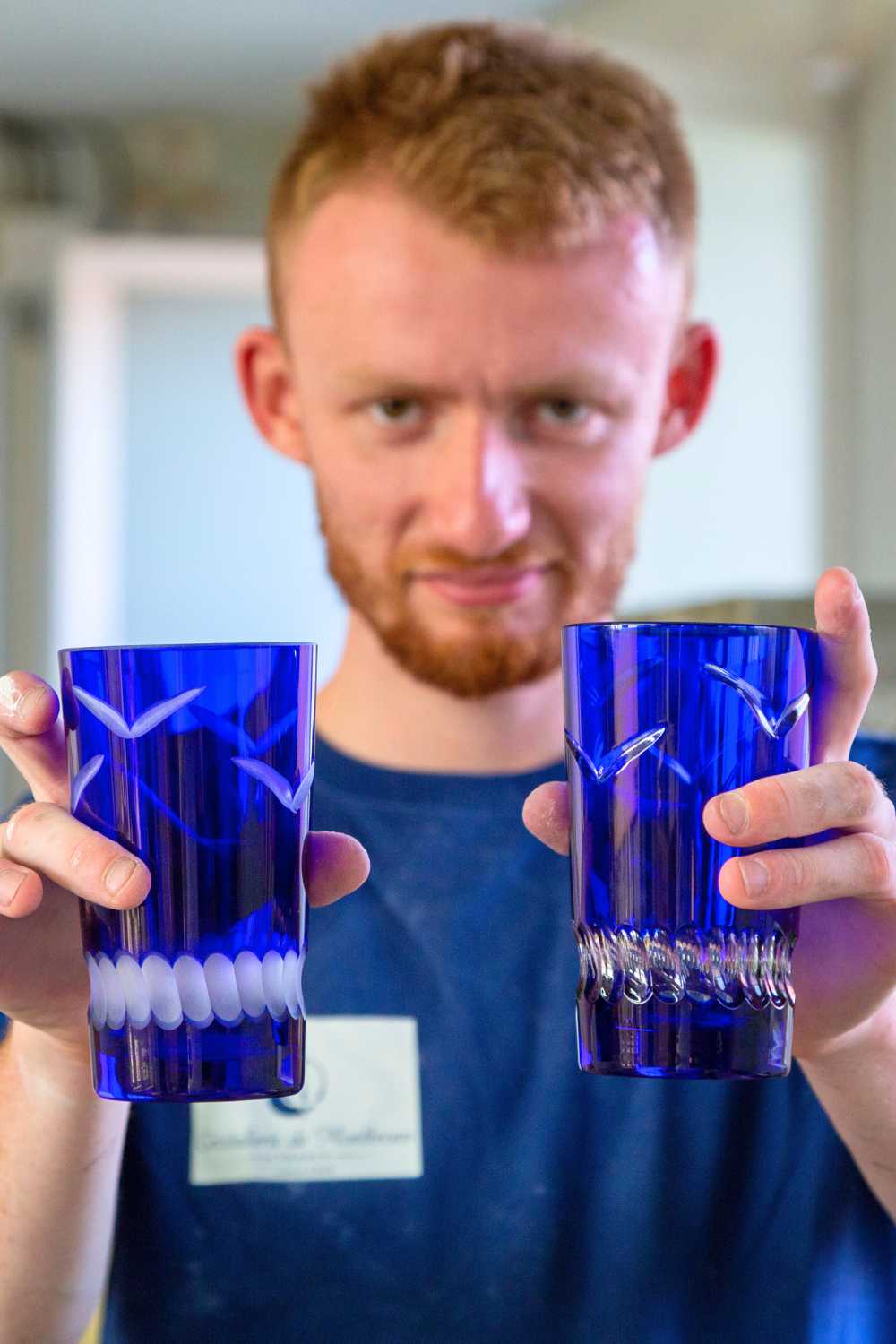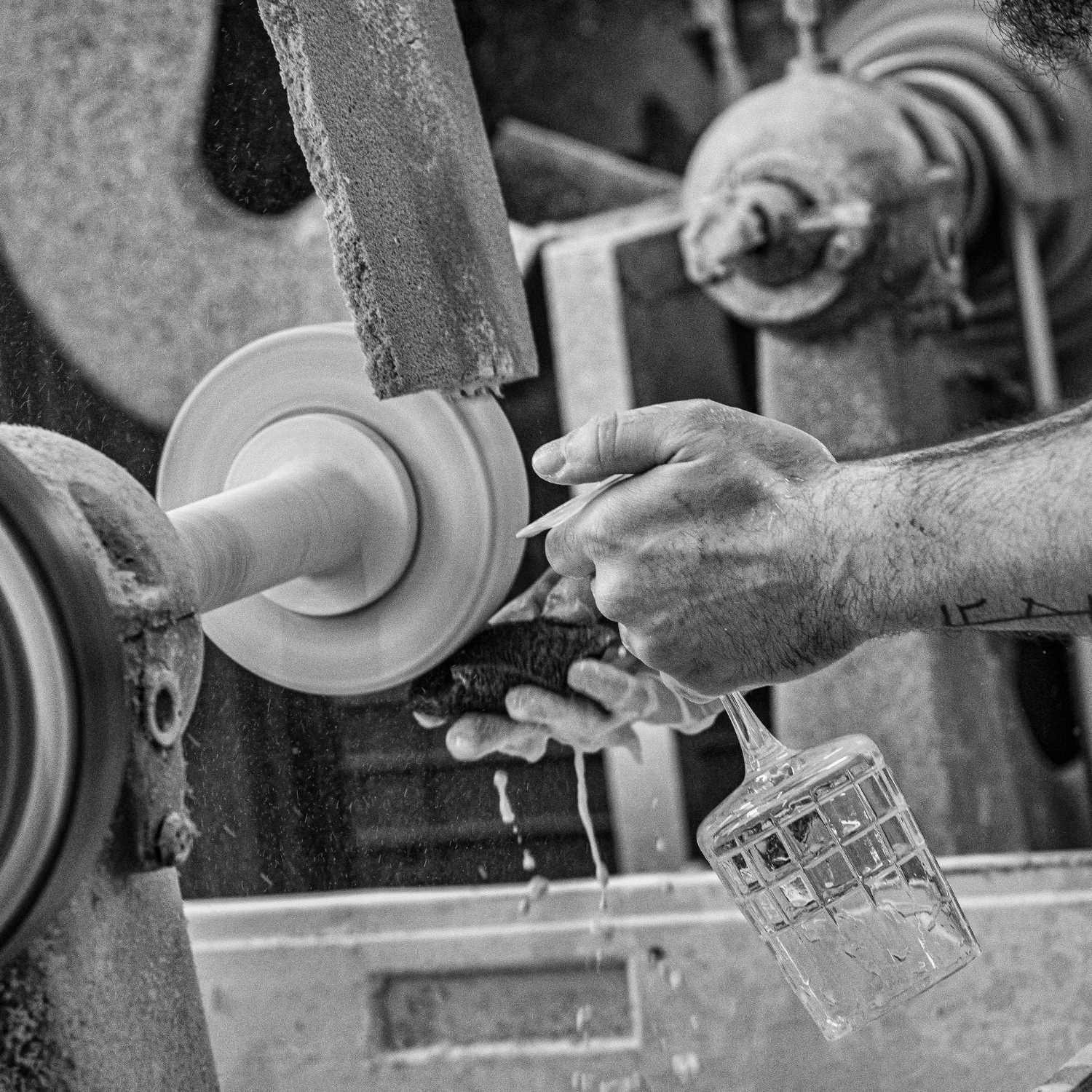 Our commitments
Repairs & polishing
As a luxury crystal brand, we are committed to preserving the beauty and quality of our products over time.
That is why we offer a maintenance, repair and polishing service for products that have been chipped, scratched, or tarnished by natural wear.