Cantate- Red wine glass
Sale price

€245,00 EUR
Regular price
(/)
Tax included.
---
Crystal red wine glass from the Cantate collection, available in clear or coloured crystal. The piece is crowned with hand-painted gold threads.
Mouth-blown and hand-cut in our workshops in Montbronn.
Reference: R111103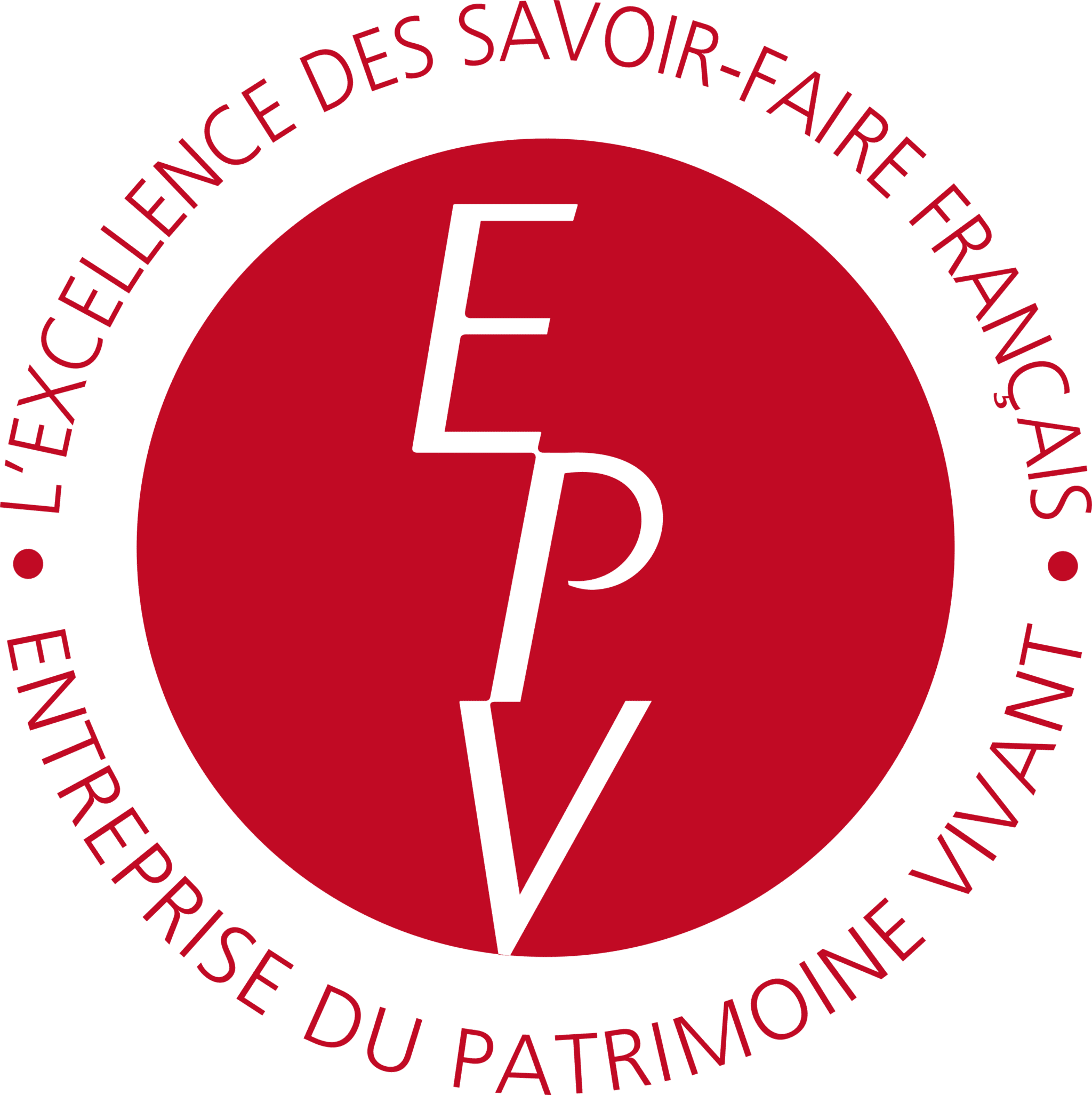 Entreprise du Patrimoine Vivant
Height : 21 cm
Diameter : 8.5 cm
Capacity : 22 cl
Weight : 365 g
Entreprise artisanale et s'engageant dans l'anti-gaspillage, Cristallerie de Montbronn produit sur commande afin d'éviter le gaspillage et la production de masse polluante.
Chaque produit résulte d'une production soufflée bouche et taillée à la main
La fabrication sur-commande implique des délais de fabrication et livraison plus longs, mais assurant une production personnalisée, précise, et écologique. 
Le délai moyen de livraison se situe entre 2 à 8 semainesselon l'état de nos stocks.
Pour plus de renseignements, n'hésitez pas à nous contacterdirectement par e-mail public@cristallerie-montbronn.com, via notre Chat ou par téléphone au +33 (0)3 87 96 00 32
In stock
In stock
In stock
In stock
In stock
In stock
In stock
In stock
In stock
In stock
In stock
In stock
In stock
Cantate- Red wine glass
Sale price

€245,00 EUR
Regular price
Choose options
Sale price

€245,00 EUR
Regular price
(/)
Tax included.
---
View details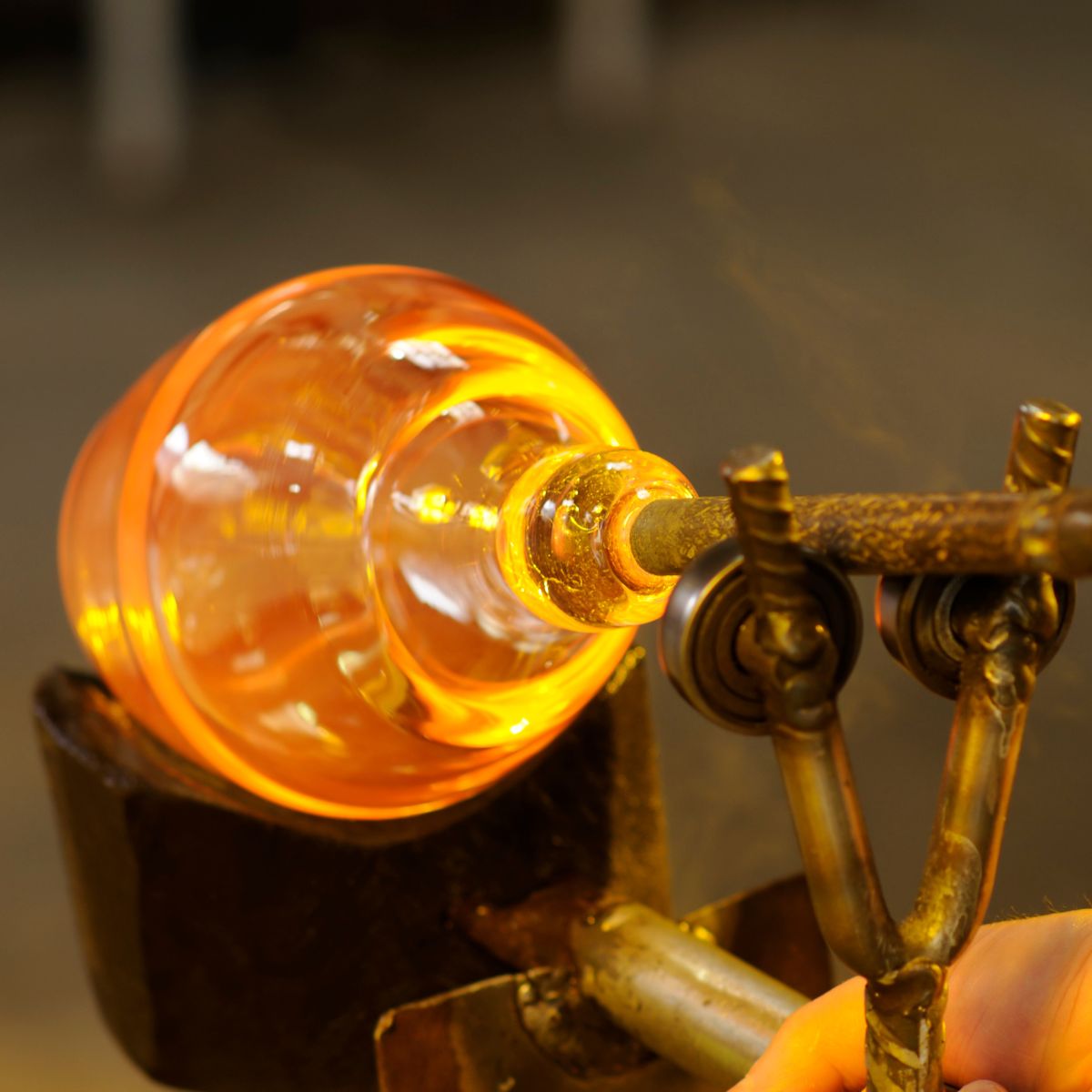 Étape 1
Le soufflage
Notre cristallerie crée des pièces uniques, façonnées avec passion. Du dessin aux moules sur-mesure, chaque étape est réalisée avec précision dans le processus de création de nos produits soufflés bouche.
En savoir plus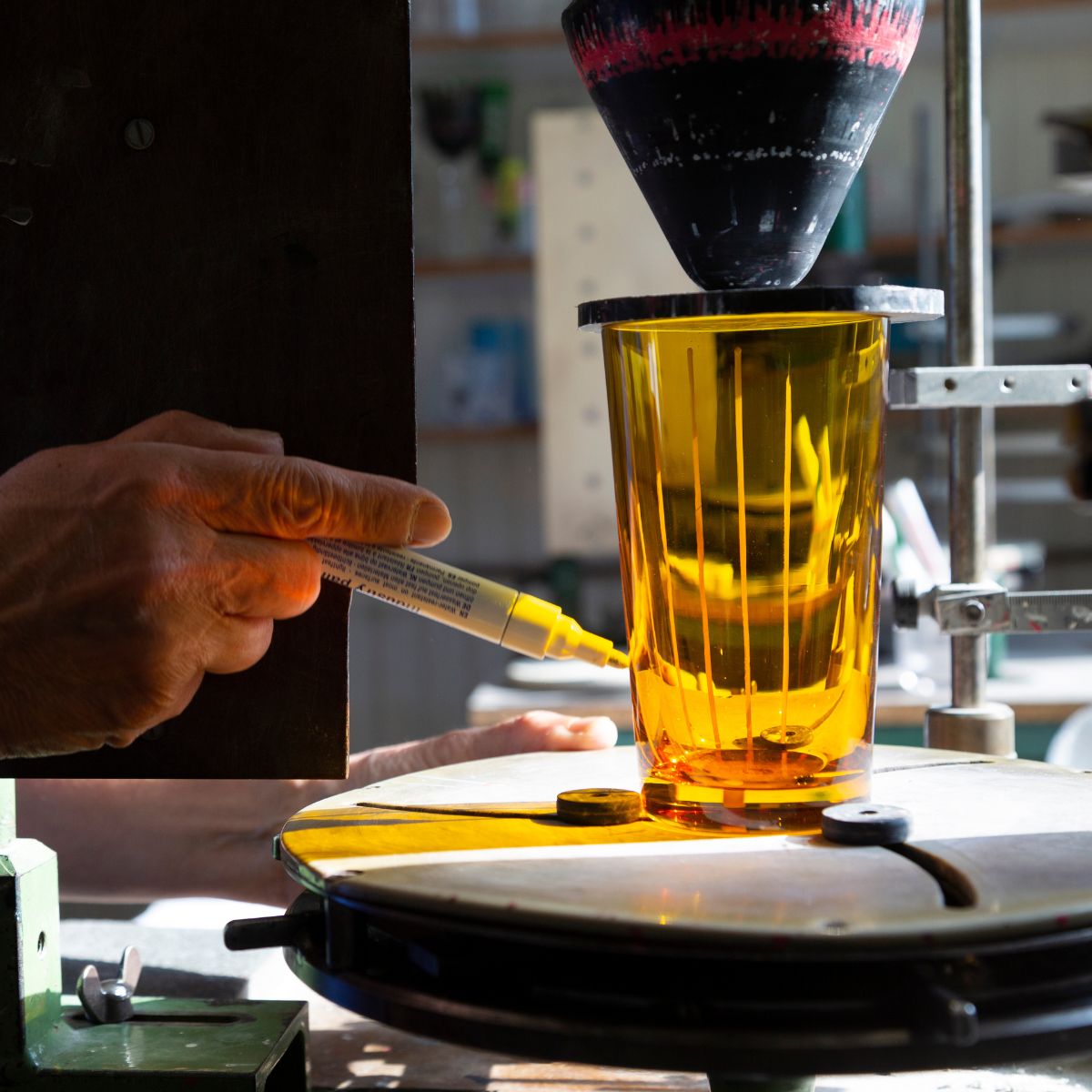 Étape 2
Le compassage
Travail d'extrême précision, le compassage prépare l'étape de la taille. Notre collaborateur expert trace avec précision un canevas régulier, servant de repère au tailleur ou à la tailleuse lors du processus de taille. 
En savoir plus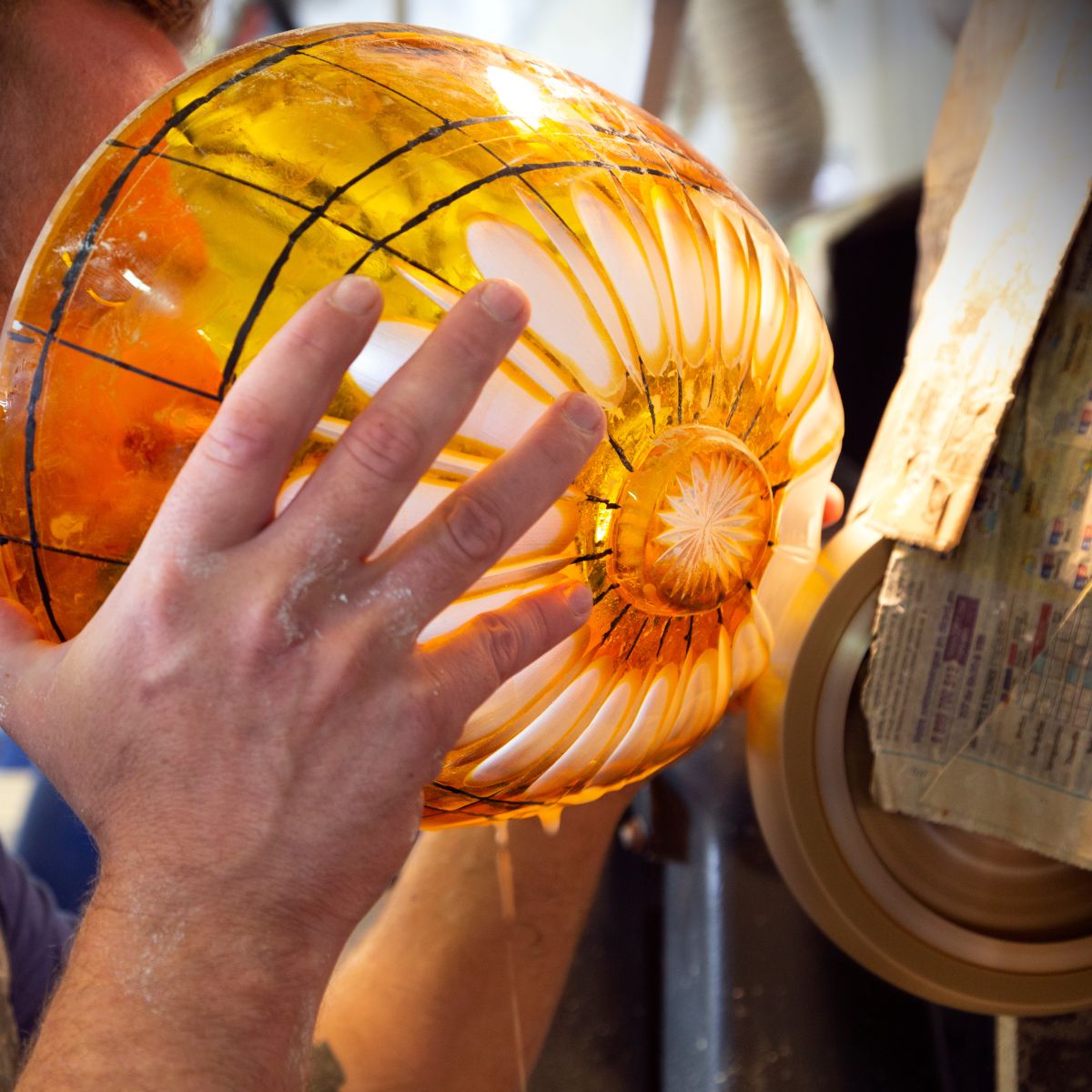 Étape 3
La taille
Chaque pièce de cristal est taillée main, lui conférant un caractère unique. Avec maîtrise et minutie, nos artisans utilisent des meules de grès ou de diamant pour façonner le cristal préalablement soufflé. De la tradition aux designs modernes, la Cristallerie de Montbronn offre une grande variété de tailles de cristal, réalisées avec expertise.
En savoir plus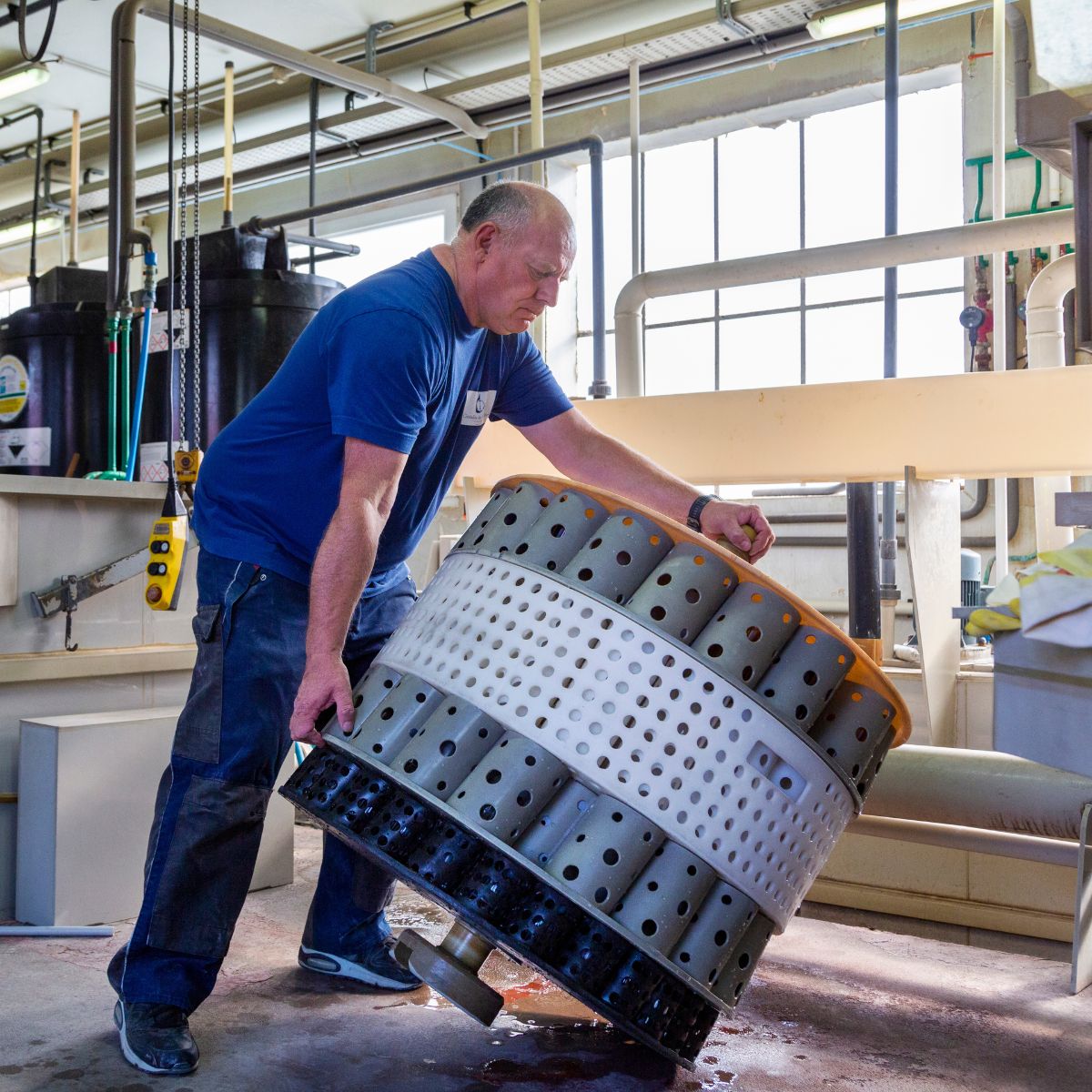 Étape 4
Le polissage
Le polissage du cristal permet d'enlever de la surface de la pièce des traces d'outils, de moule et permet de donner à la matière son poli et son éclat. Cette étape est cruciale avant la dorure et la signature de chaque pièce.
En savoir plus
Étape 5
La signature
Après un exigeant contrôle qualité, chaque produit peut être signé Cristallerie de Montbronn, avant de quitter nos ateliers soigneusement emballé dans un écrin aux couleurs de notre Maison.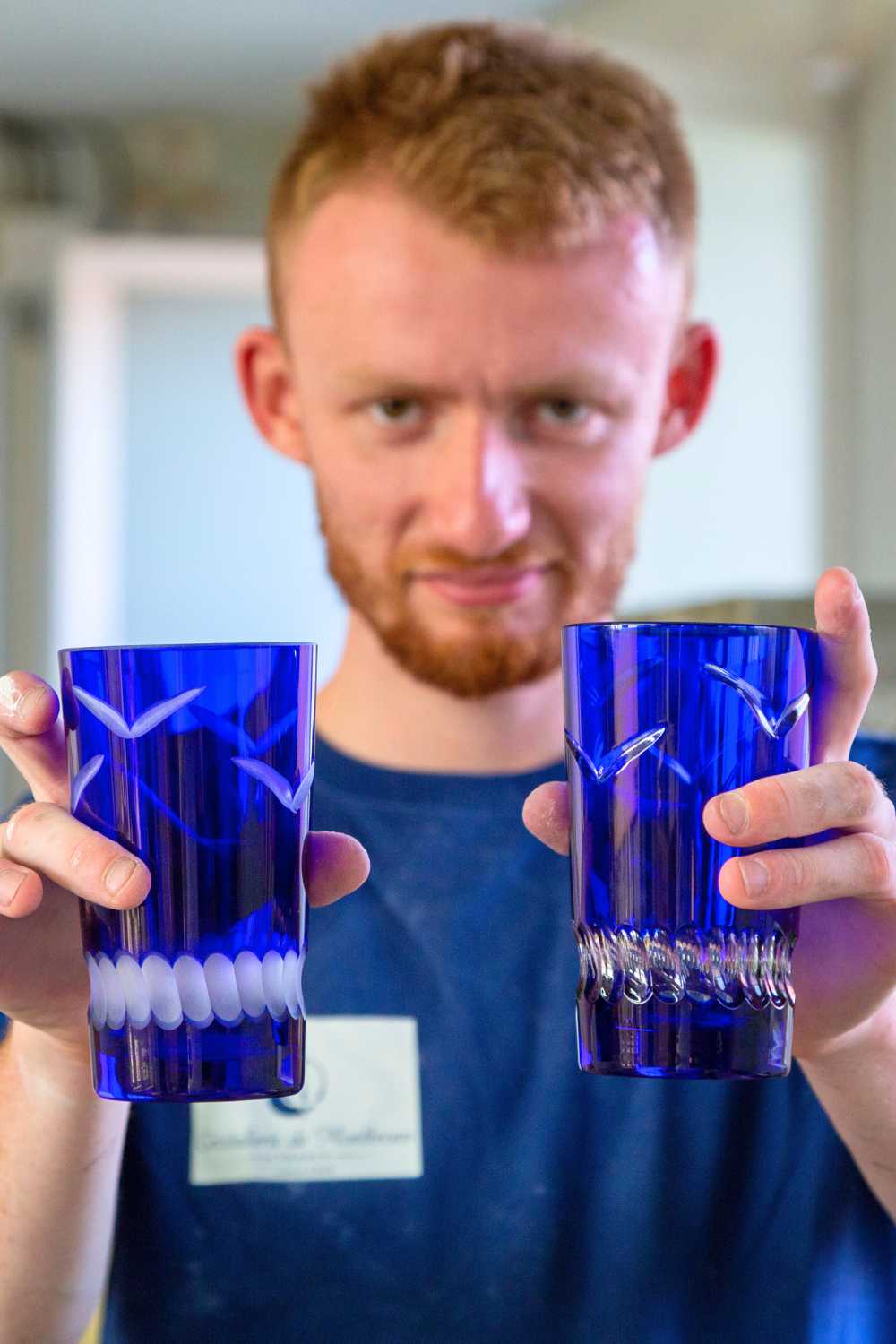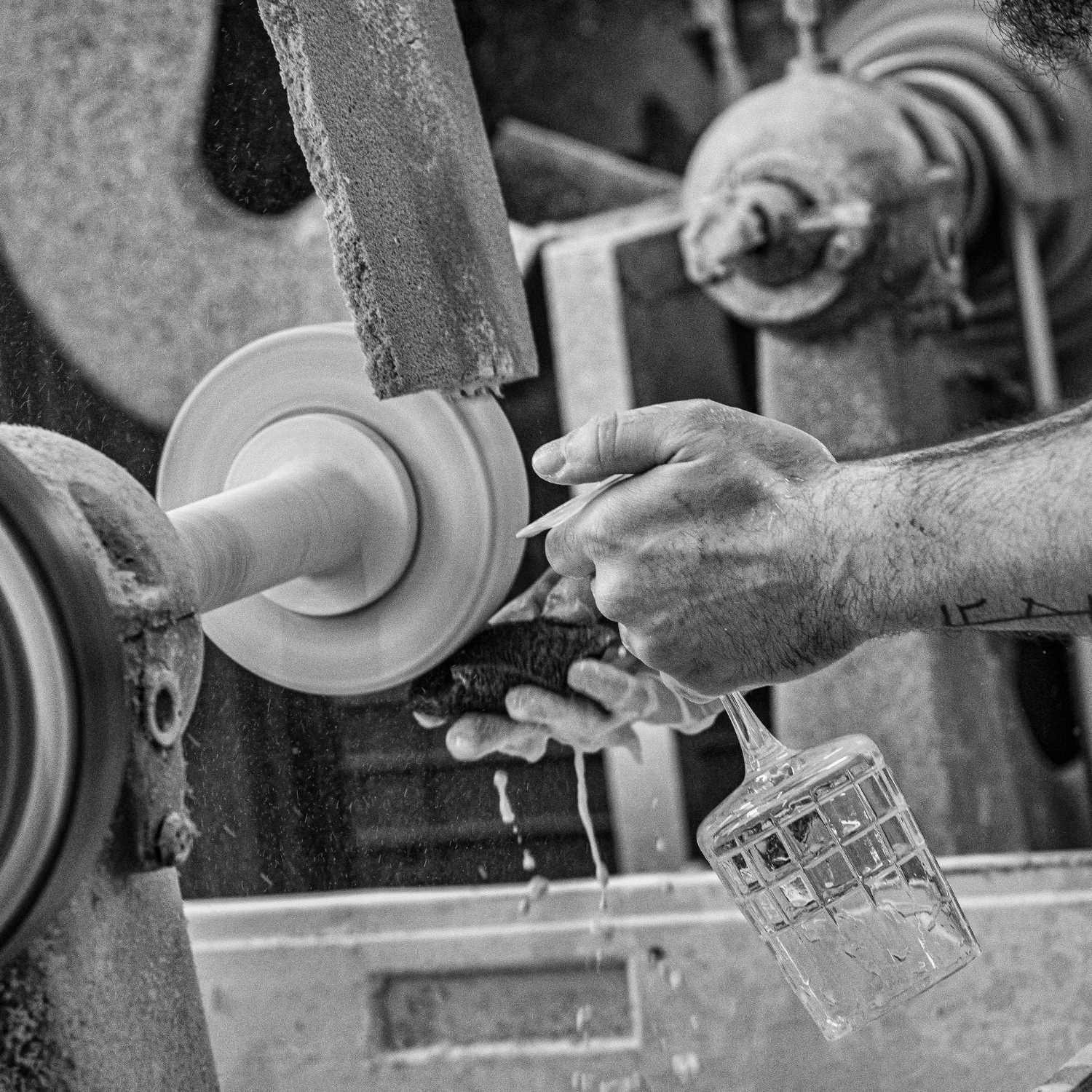 Nos engagements
Réparations & polissage
​En tant que cristallerie de luxe, nous nous engageons à préserver la beauté et la qualité de vos produits au fil du temps.
Découvrez nos conseils d'entretiens et nos services de réparations et de polissage pour les produits ayant été ébréchés, rayés ou ternis par l'usure naturelle.