Swans - Planter
Sale price

$6,351.00 USD
Regular price
(/)
Tax excluded.
---
Resulting from the meeting of several exceptional skills, the crystal and bronze pieces combine aesthetics and functionality. The bronze covered with a precious finish enhances the purity and brilliance of the mouth-blown and hand-cut crystal.
Each piece combining crystal with bronze requires long hours of work. Going through the production of crystal or the casting of bronze in one of the many molds belonging exclusively to the Cristallerie de Montbronn, each of these exceptional pieces is unique.
With a wide choice of bronze pieces in our workshops, each item can be personalized: adding a handle, removing a base... the possibilities are endless.
Finally, our bronze parts can be coated with shiny gold, silver, black chrome or even pink gold.
Illustration of a rare know-how and meticulous work requiring hours of work, each piece of the Cristallerie leaves the workshop full of prestige and passion.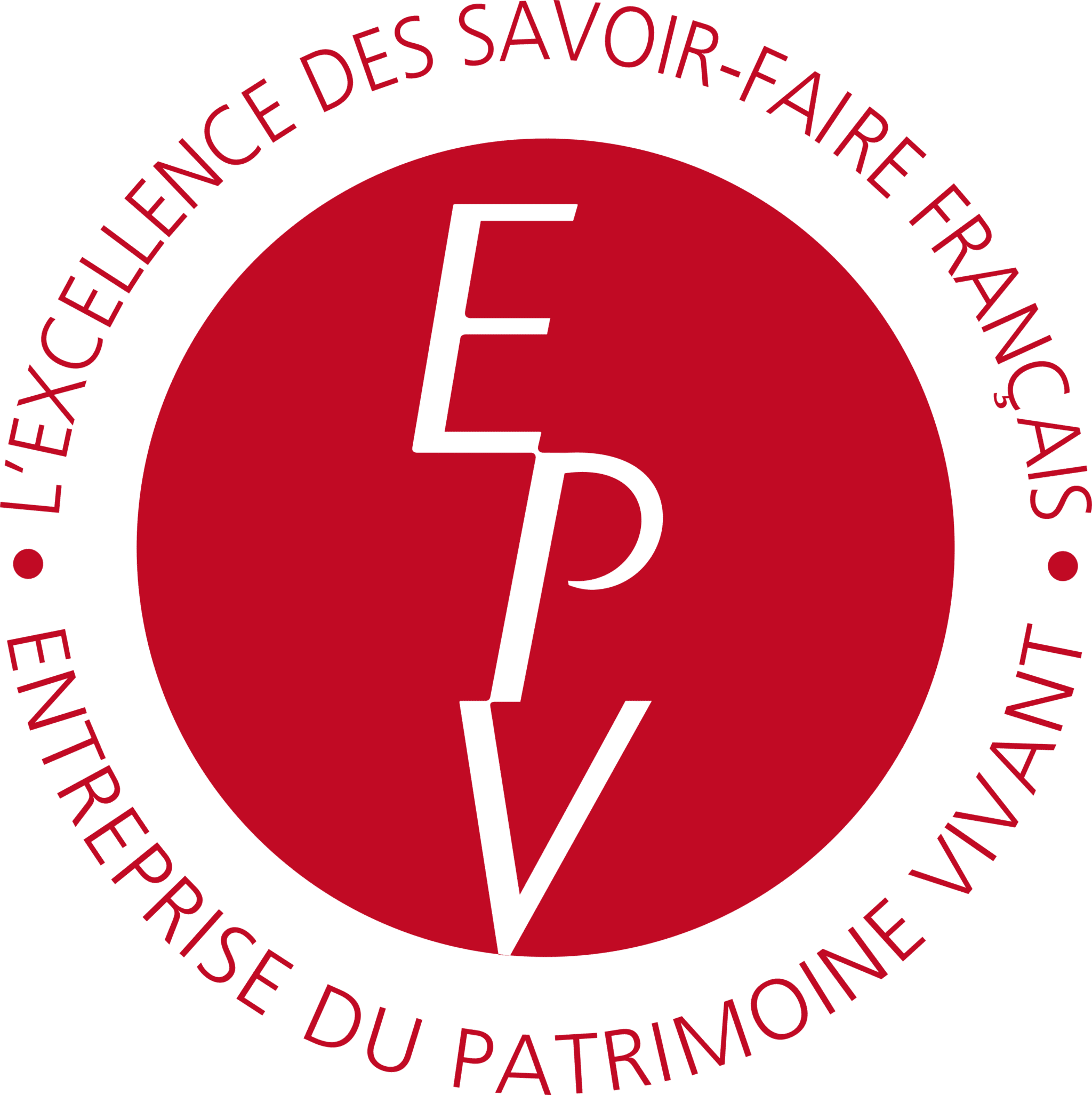 Entreprise du Patrimoine Vivant
Collection: Aphrodite Dimensions: Height: 27 cm Diameter: 30 cm Manufacture certified by Cristallerie de Montbronn.
An artisanal company committed to anti-waste, Cristallerie de Montbronn produces to order in order to avoid waste and polluting mass production.
Each product results from mouth-blown and hand-cut production
Made to order implies longer manufacturing and delivery times, but ensuring a personalized, precise, and ecological production.
The average delivery time is between 2 to 8 weeks depending on the state of our stocks.
For more information, do not hesitate to contact us directly by e-mail public@cristallerie-montbronn.com, via our Chat or by telephone at +33 (0)3 87 96 00 32
Swans - Planter
Sale price

$6,351.00 USD
Regular price
Choose options
Sale price

$6,351.00 USD
Regular price
(/)
Tax excluded.
---
View details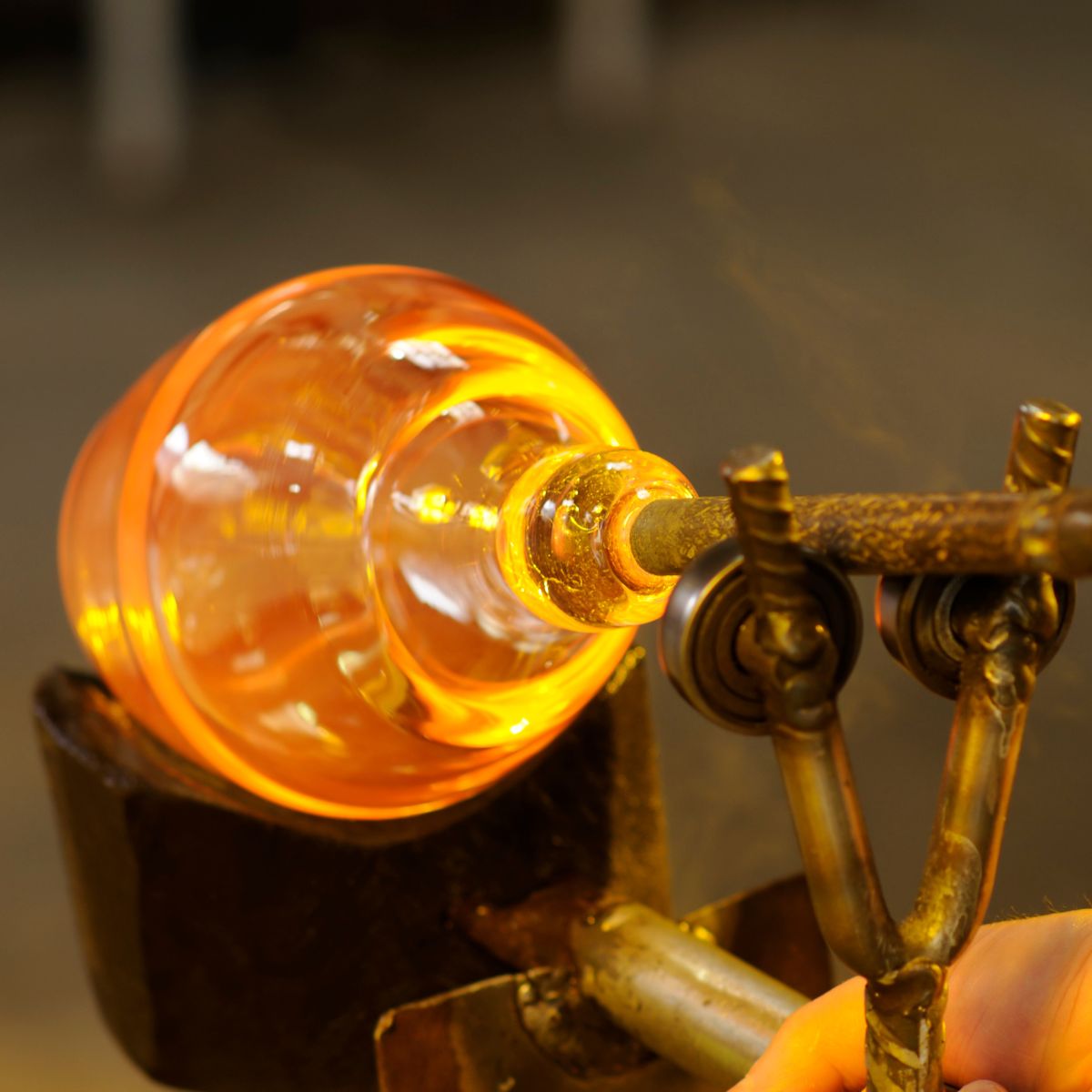 Step 1
Blowing
Our crystal factory creates unique pieces, shaped with passion. From drawing to custom moulds, each step is carried out with precision in the process of creating our mouth-blown products.
Know more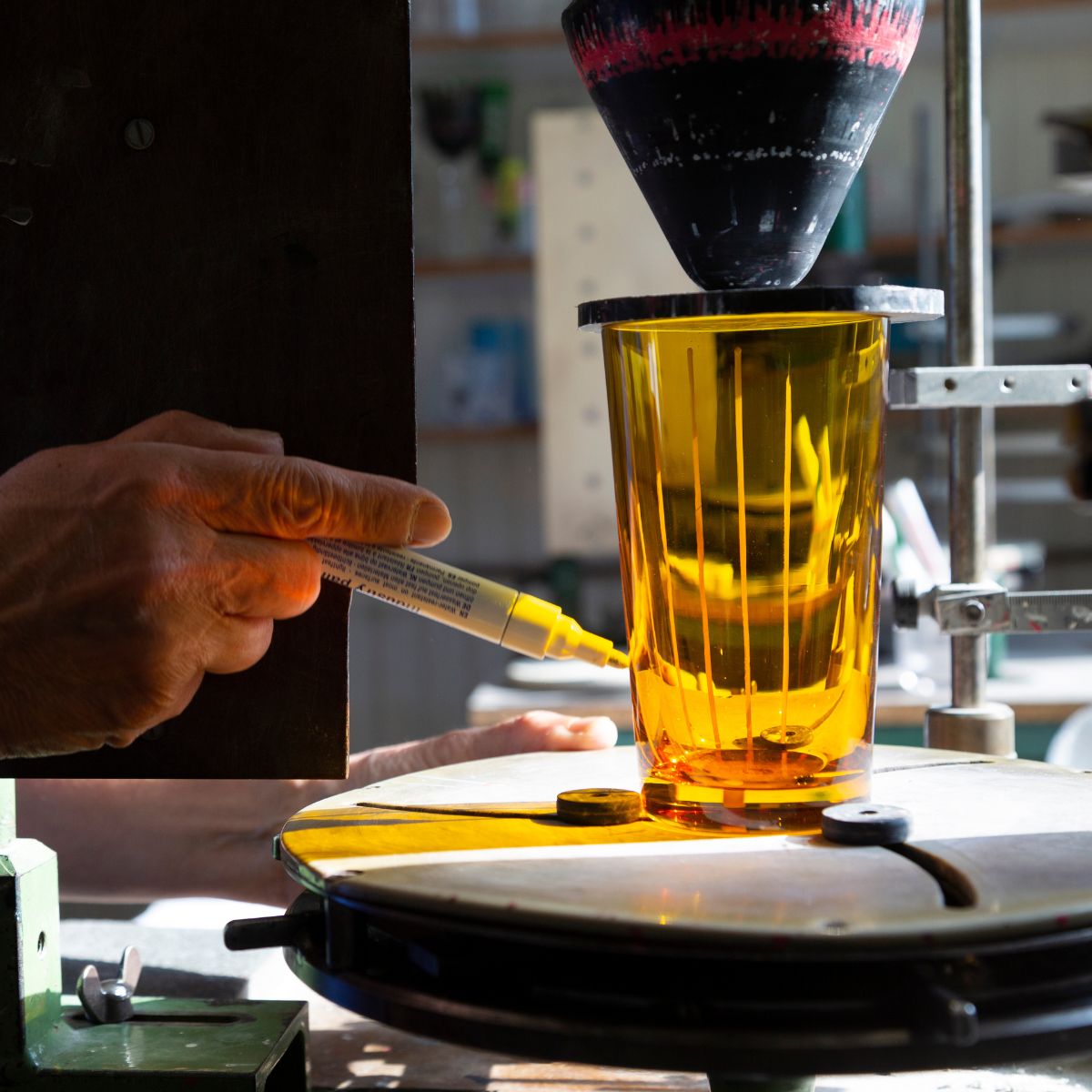 Step 2
Compassing
Work of extreme precision, compassing prepares the step of the cut. Our expert collaborator accurately traces a regular canvas, serving as a benchmark for the tailor or the tailor during the cutting process.
Know more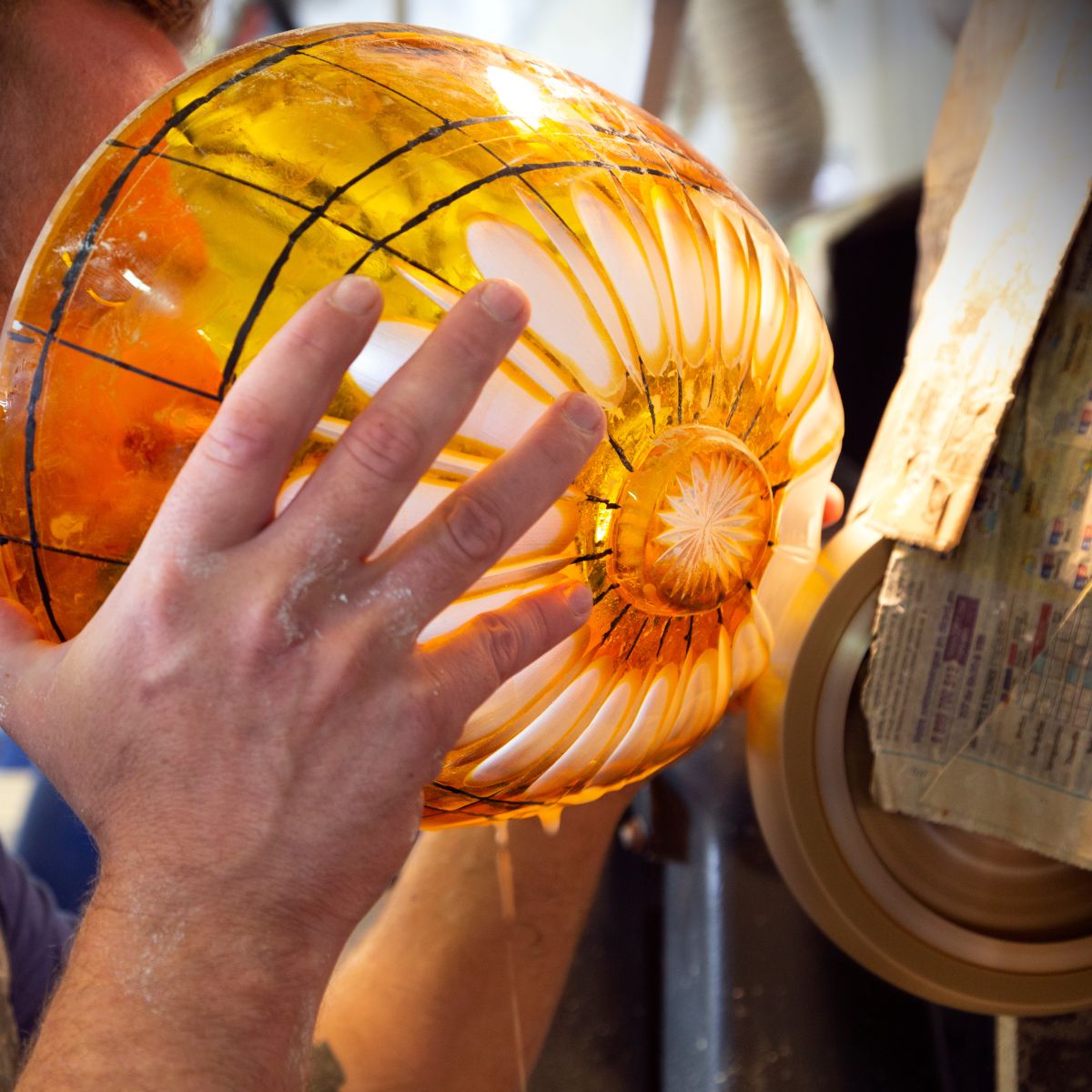 Step 3
Cutting
Freehand cutting gives each piece its unique personality. With master control and meticulousness, our cutters use sandstone or diamond grindstones in order to cut the previously-blown crystal. From traditional to modern designs, Cristallerie de Montbronn offers a great variety of cuts, all realized with master expertise.
Know more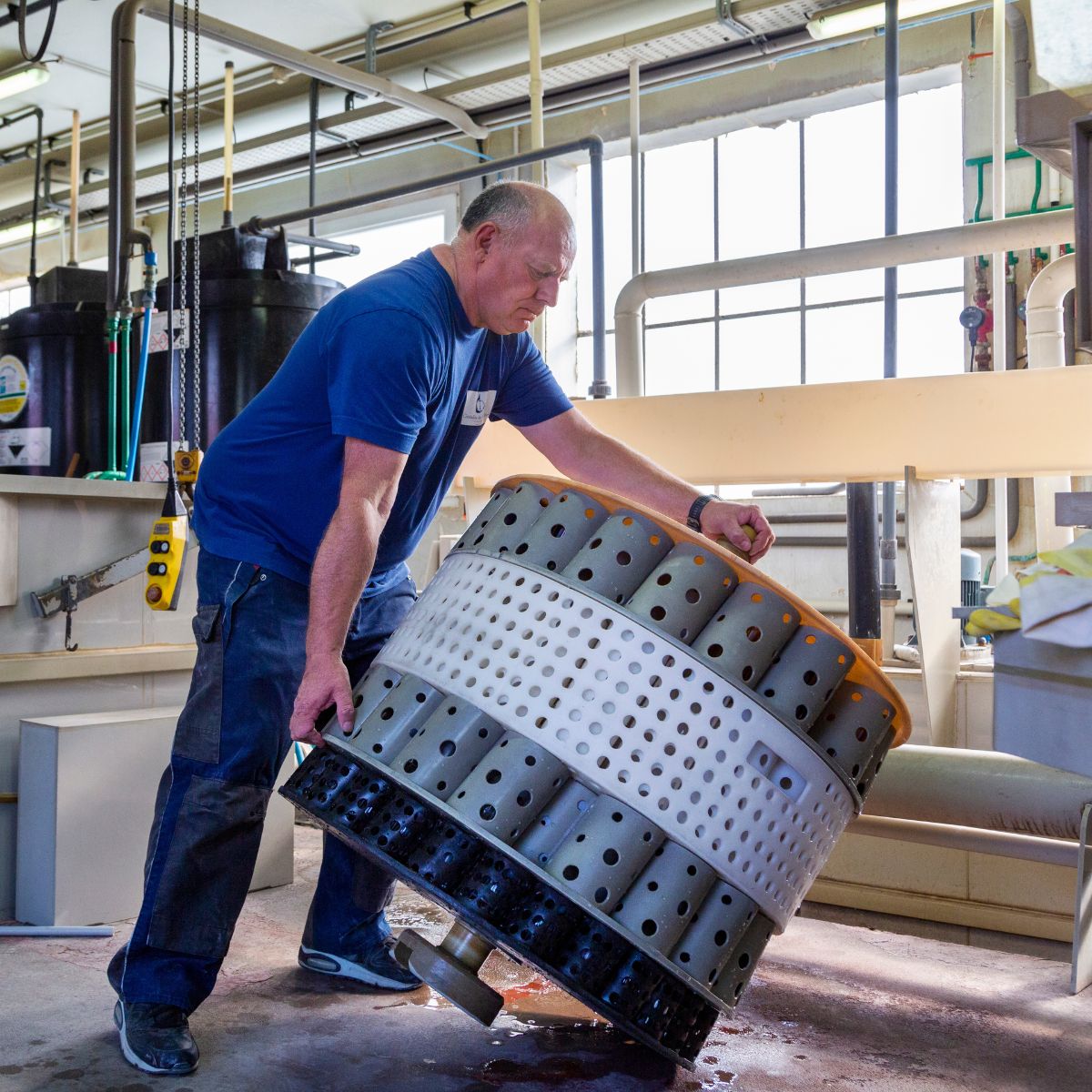 Step 4
Polishing
Crystal polishing removes all traces of tools and molds from the surface of the piece and gives the material its precious shine and smoothness. This step is crucial before gilding and signing.
Know more
Step 5
Signing
After a demanding quality control, each product can be signed Cristallerie de Montbronn, before leaving our workshops carefully packaged in a box in the colours of our House.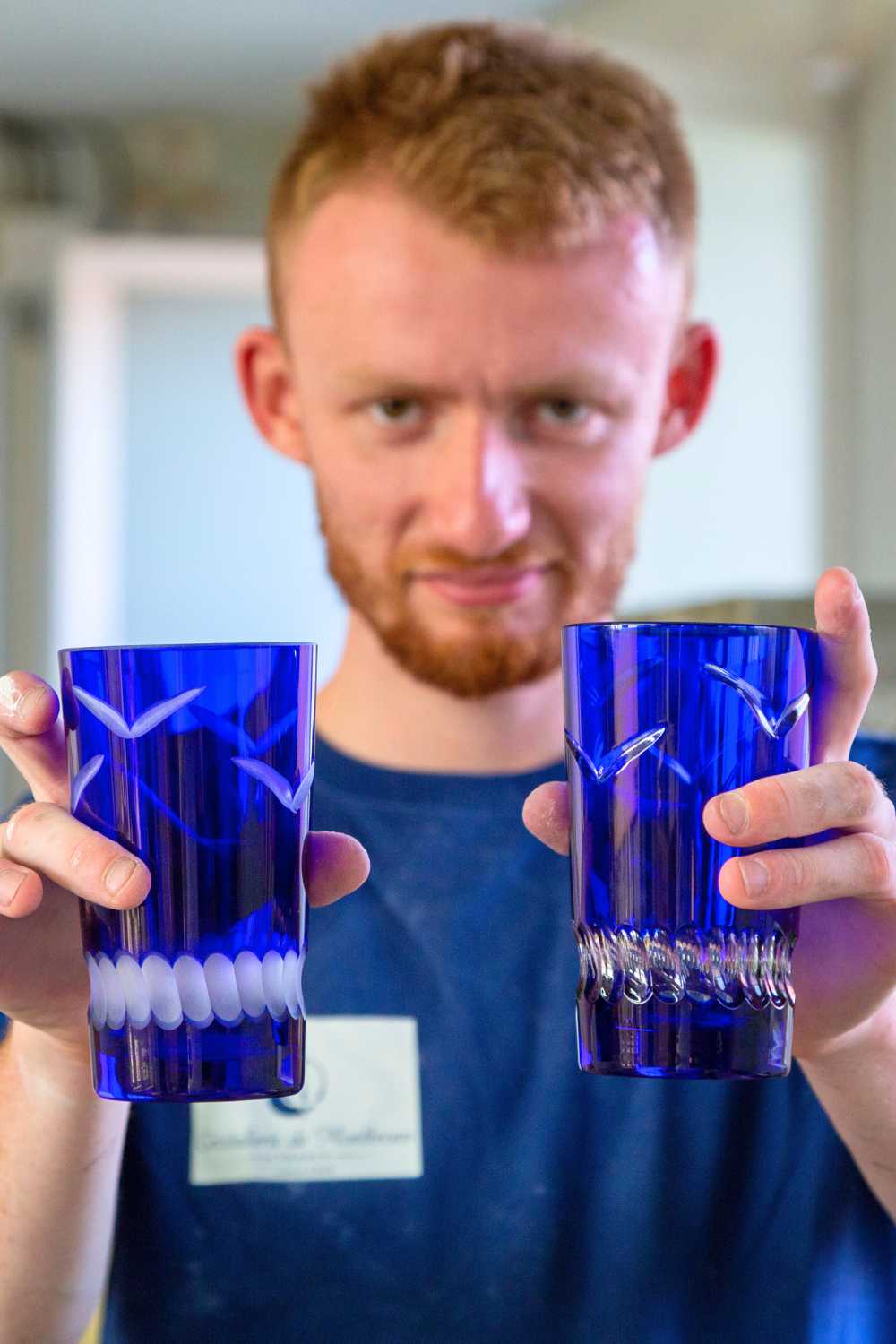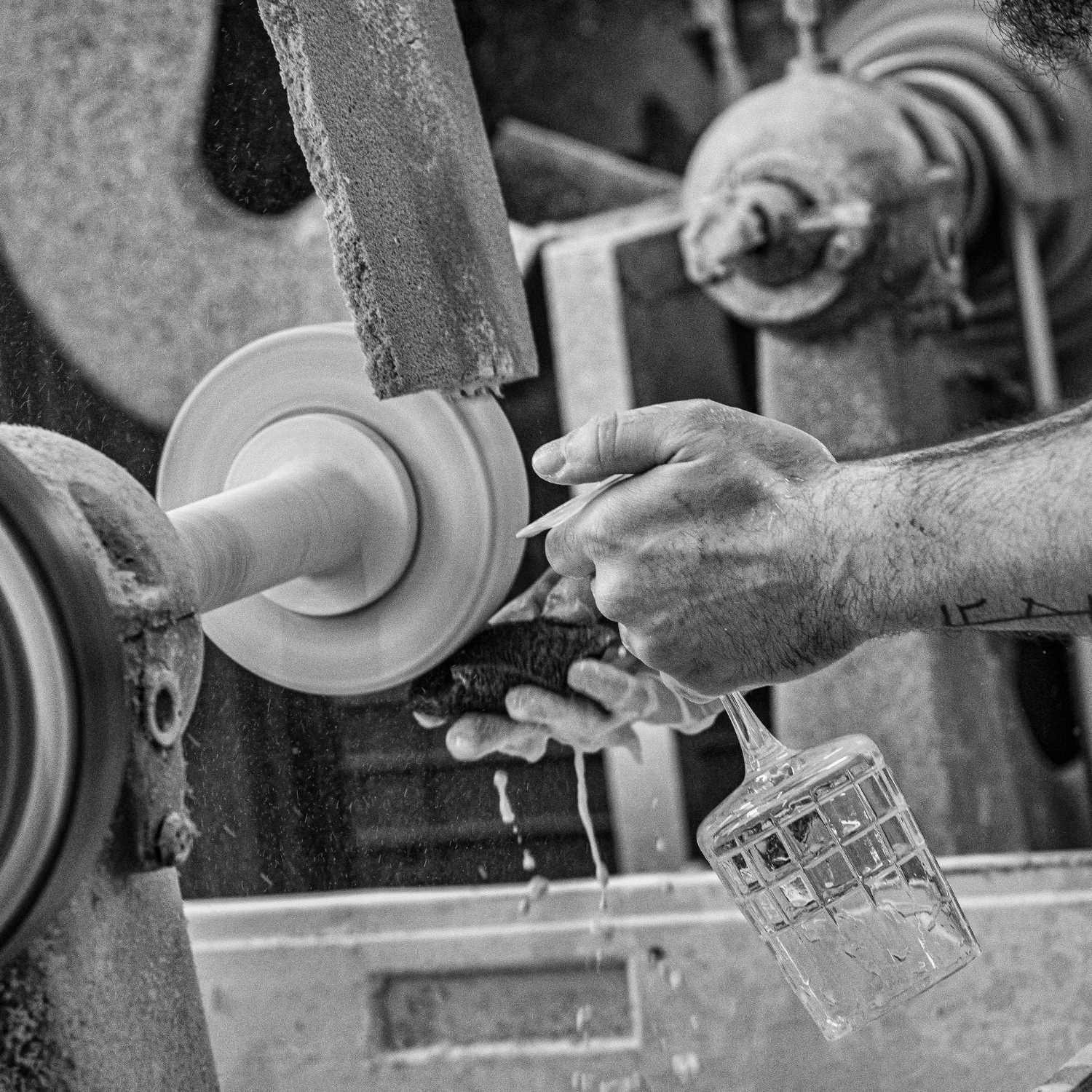 Our commitments
Repairs & polishing
As a luxury crystal brand, we are committed to preserving the beauty and quality of our products over time.
That is why we offer a maintenance, repair and polishing service for products that have been chipped, scratched, or tarnished by natural wear.